Yea, I know my blog title sounds like the upcoming movie, 'I am number 4'. Haha! Anyway, I am officially 23 years old on 10th February! I know I am not
VERY OLD
but I keep thinking that I am still 21 years old. The thought of adding 1 to my age every year is quite scary actually.Oh anyway....
Reason why I should win a pair of movie tickets to I Am Number Four preview screening
Number 1:
My sis is small size, easy to target so she is number 1. She probably will get kill if she is in the movie. =X
Number 2:
I am the youngest among the 4 of us and that makes me number 4! (Maybe in my dream, I will be the lead actress in movie. Hahaha! )
Number 3:
I am the birthday girl and winning the tickets will come as a bonus for me =p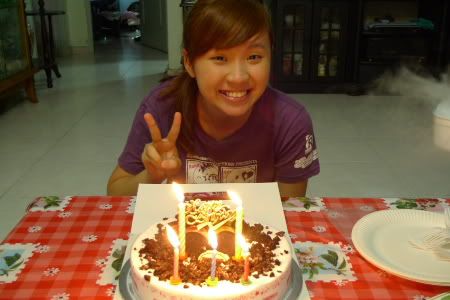 Number 4:
Has everyone seen the trailer for 'I am number 4' yet? It really seems like a great movie that is definitely worth watching. I enjoy watching those hero with supernatural power. Even though it is not real, still it's cool and awesome isn't it? What's more? The producer for this film is Michael Bay, the same guy who produce Transformer (1 of my favorite movie of all time)!
By the way, here's the trailer: