We have come to our last day in KL. Time passed by really fast isn't it? That is why we always have to spend every minutes and second wisely.
On our last day, we went to Berjaya Times Square to have our tummy filled.
While waiting for our food, we decided to take some pictures =)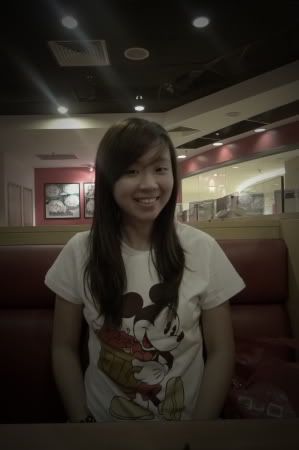 My new tshirt from KL. Cute? Haha! I know my hair is a little messy.
My sis looks like a evil stepmother who just poison the guy next to her. Haha!
We ordered a steamboat and stone grill. I always like to eat strone grill because I get to cook my own chicken. =p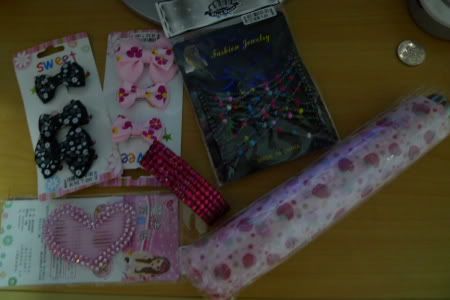 Bought a few stuff at Berjaya Times Square. Did you see the strawberry thingy? Yes, the one on the extreme right. It is an umbrella and it only cost Rm15! The size of the umbrella is smaller than those norma ones. Over in Singapore, those small and handy umbrella cost more than S$15. So it is definitely a good buy. Haha!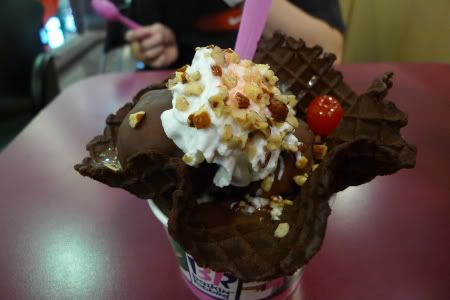 Yummy ic cream from Baskin Robins before we head back to our hotel and take our luggage.
We are going home!

I guess this is one of my most fun trip ever because we are rushing like hell on our last day. Lol! We rushed and missed the train to the airport. Then we have to wait for another. When we reached, our check-in row is at the extreme end. The time we flew to reach the row, the counter is at the extreme end. It was really like WTH!
People always said we have to reach the airport 2 hours before the flight take off but we reached at like 1hour or 50mins before the the flight take off! So I guess, the next time it is better to be 2 hours early than 1 hour early. =p
Guess which is mine? Definitely the most OUTSTANDING one. HAHA!
I can't wait to plan for my next trip to Taiwan or Hong Kong? =)