On the 3rd day, we are moving off form our Theme Park hotel to KL.
A pic of myself to start off the day. Haha!
I bought a new boots before we headed to KL. It cost RM89 if my memory is still working.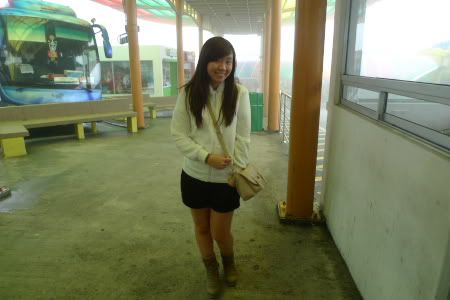 A picture of me wearing it =p
We took a bus from Genting to KL. The hotel we stay in is Corona Inn. I stay in this hotel whenever I come KL for a short trip. The hotel price is quite reasonable.
Room type
: SUPERIOR DOUBLE
Reserved night:
08 JAN 2011
Number of rooms:
2
Rate per room:
MYR 155.00
Total:
MYR 310.00
The first place we went to have our dinner was BB Hailam Chicken Rice. The stall is near BB Plaza. The chicken is tasty but the portion is definitely not a lot. Still, it worth a try. I always went to this stall whenever I am here. Haha!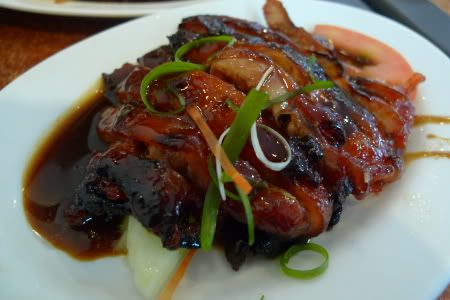 BBQ Chicken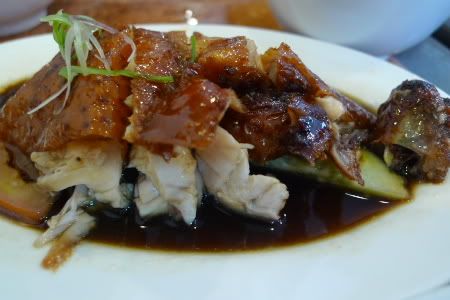 Roast Chicken
After lunch, we practically spent the whole day shopping at Sungei Wang. This time round, I didn't buy alot of stuff. Maybe because I already have tons of clothes waiting for me to wear at home or maybe I feel I am growing fatter =O
I only bough a jacket and slipper.
At night, we went to this stall at Jalan Alor to have our dinner. Frankly speaking, the food is just so-so. Nothing fantastic. I think I have eaten better ones back home.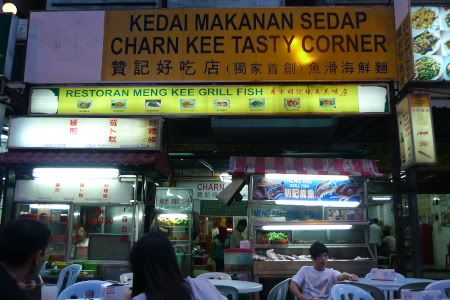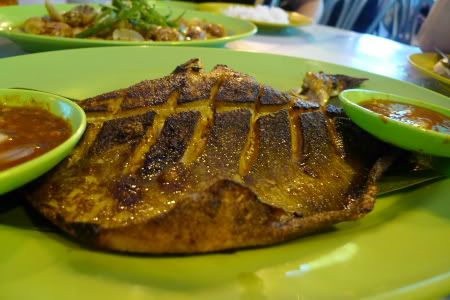 Stingray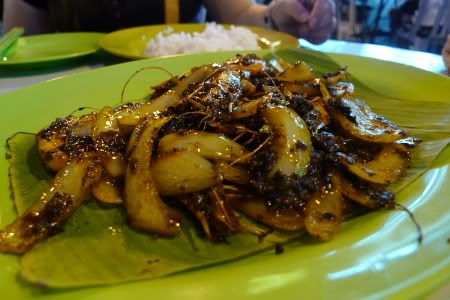 Black pepper prawn. (
I know I forget to take picture of ANY prawns. LOL
)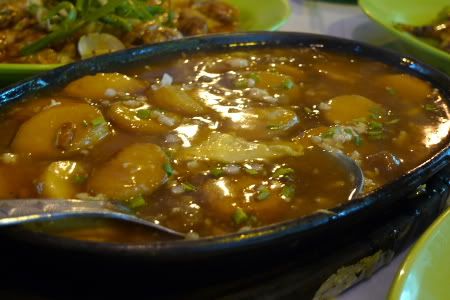 Tie Pan Tofu
Broccoli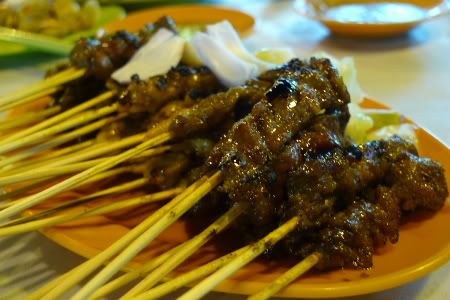 Satay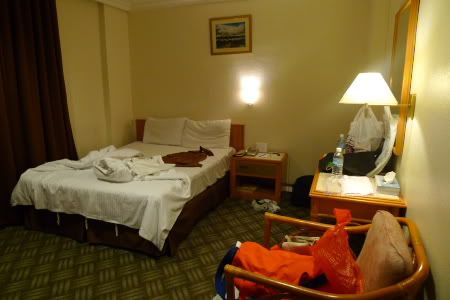 Back to our hotel for the last night sleep in Malaysia. Tata!