Yoohoo! I'm gonna write on our 2nd day =) We have our breakfast at Old Town White Coffee in Genting before we took a bus down to KL. The food at Old Town is not cheap but there has a nice environment and the food are nice.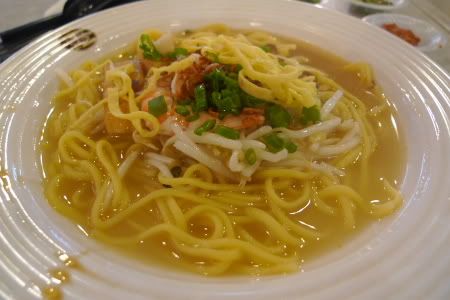 I ate this Ipoh Lum Mee. It taste something like the prawn noodle. I really like to eat this. Haha! I ate the same thing the last time we came here.
White milk tea.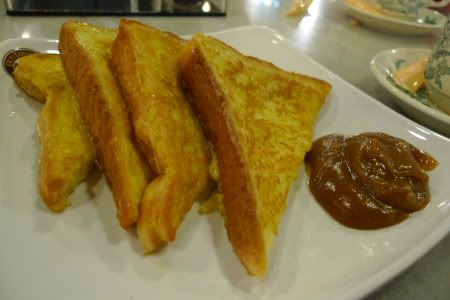 Egg toast.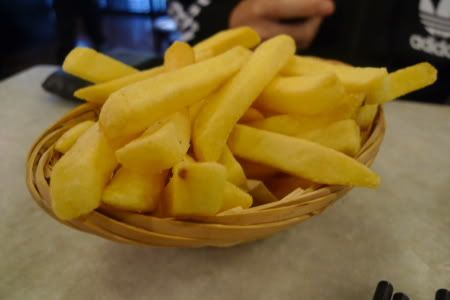 LOOK! Who the hell will eat french fries in the early morning! Definitely not us!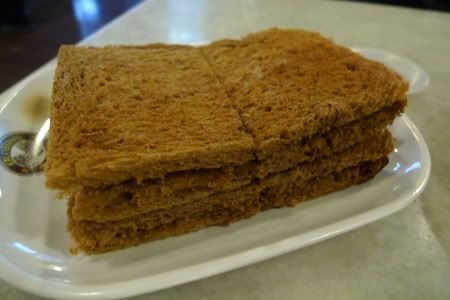 Kaya butter toast.
After breakfast, we were on our way to take the bus. RM6.60 per ticket to KL. The journey is about 1 hour.
When we reached KL, we went to this stall called
Restoran Ban Lee
to eat Ba Kut Teh. It is located a
long Jalan Ipoh and it is next to Dynasty Hotel.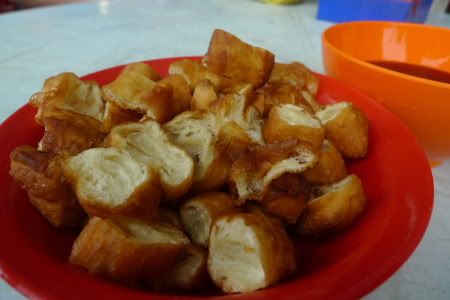 We ordered the
You Tiao
.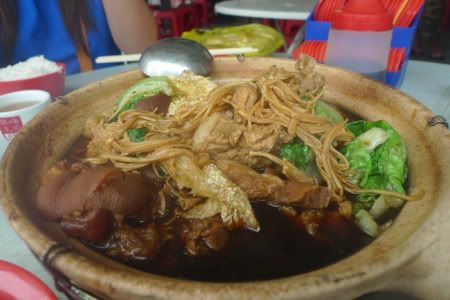 Ba Kut Teh for 4 person cost RM55 (
incl you tiao
) . Ba Kut Teh in Malaysia is different from those in Singapore. In Singapore, Ba Kut Teh is make up of only pork ribs while in Malaysia their Ba Kut Teh is make up of many different ingredients like, pork, golden mushroom, veggie etc. Overall, I think the taste is good but the meat are too little <>
吃不爽!
After lunch, we head to Mid Valley Mega Mall. I We took the train from Titiwangsa to KL Central. From KL Sentral we took KTM to Midvalley. We waited for like 15-20mins for the train to arrive. In Singapore, when we wait for more than 5mins we already COMPLAINT and CURSE like hell. Lol!!

I have been to Mid Valley Mega Mall on my previous trip to KL with my friend. Honestly speaking nothing much over there. I rather spent the time to shop at Sungei Wang or Berjaya Times Square. I only bought 2 tshirt in FOS but I forget to take picture of it =p

On our way back, I notice this little sign on the train...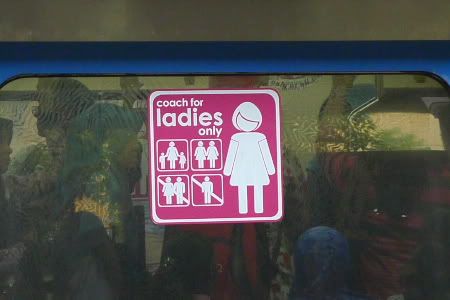 Coach for ladies only? I was wondering is it because it is a Muslim country or because the rape crime rate over there is high? Probably, I will need someone who live there to enlighten me. o_O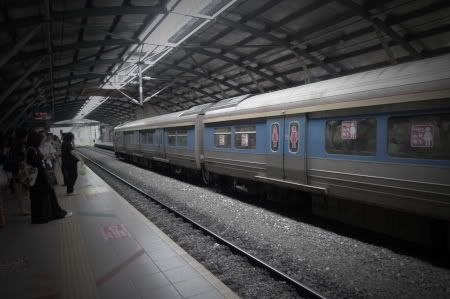 1 artistic shot of the train station. HAHA!
I have this super duper freaking bad experience when I took the train back to KL Sentral. The train is freaking pack and I can totally understand but
THERE IS ONE STUPID BITCH, WHO IS IN HER MID 20s, SHE IS SO AFRAID THAT SHE CAN'T GET INTO THE TRAIN THAT SHE USED 200% OF HER STRENGTH TO PUSHED ME FORWARD.
I almost fall and some idiot stepped on my feet (not sure if it is the same person) and I broke my toe nail. T_T I turned around and SHOUT AT THAT STUPID BITCH, "
FUCK YOU!
" I am really freaking pissed off. It's like WTF, she don't have to push so hard right? I almost want to push her back or probably spit at her. Haha! Anyway, my poor toe nail bleed and I needed a plaster to stop the bleed.
People always say Singaporeans are Kiasu but Kiasu-ism really don't only exist in Singapore. It is a worldwide issue. Haha!
Back to Bukit Bintan, it is time for our dinner! We went over to A & W, which you can't find it in Singapore anymore =O
My hotdog set.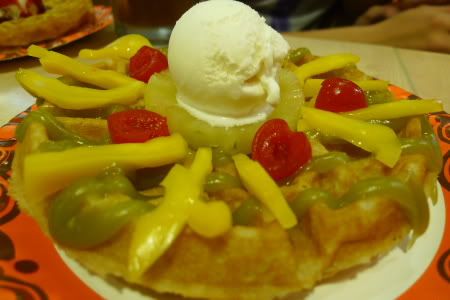 That's all for today ~ I will continue our 3rd day journey tomorrow ^_^