Make your own scrambled eggs without the use of frying pan or whatever! You just need a bowl, microwave oven and of cos the necessary ingredients will do =D Plus, you can eat it in just 5minutes or less! Wee!
1) Prepare your ingredients!
Milk (milk helps keep the eggs light and fluffy), eggs (for my case, I put 2 eggs), cheese (you can opt out the cheese if you don't like it) and a bowl of cos.
2) Crack the eggs into the bowl and pour a splash of milk in it.
Whisk the eggs and the milk until it is blended.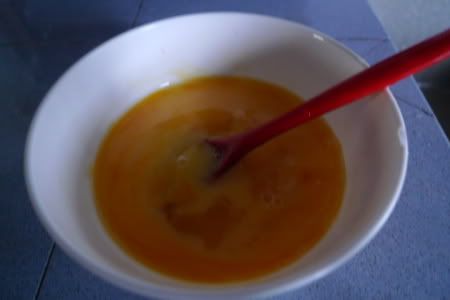 3) Shred the cheese and put them inside the bowl.
4) Put the bowl inside the microwave oven.
Put there for 2mins
.
The heat should be 'very high'
(depend on your microwave oven =P )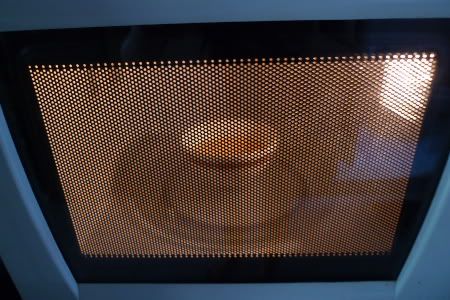 5) Tadaa! After 2mins!
I know it looks like 1 big lump of yellow substance but its nice to eat ok! Haha!
6) Just use a spoon to smash it and here you go!
Scrambled eggs with cheese in just 5mins!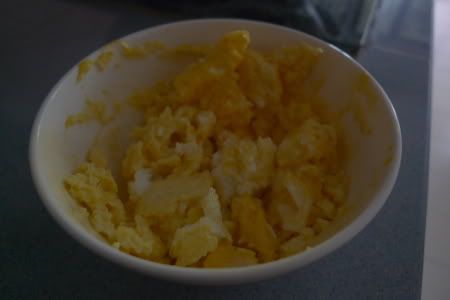 FYI,
this is what I eat for my lunch (+ milo). Lol