Yesterday, I went out with my sis and co. and her hubby recommend this place to us as this place was recommended by the
makan guru
, KF Seetoh.
Order 3 different dishes for $15
Order 4 different dishes for $18
Order 5 different dishes for $22
They have a total of 20 different food to choose from and they are either from the Chinese, Malay or Indian Cuisine.
I didn't bring my camera out yesterday, so hopefully my photos still turn out good. Lol!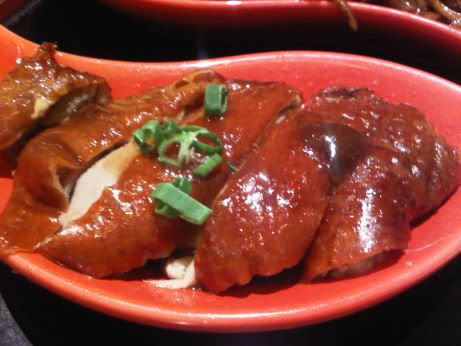 The roasted duck is really delicious. I love to eat the skin =p
4.5/5!
Char Kway Tiao taste nice too but it's abit oily.
4/5
Fried Hokkien mee is just so so as the taste of the noodle is quite strong.
2.5/5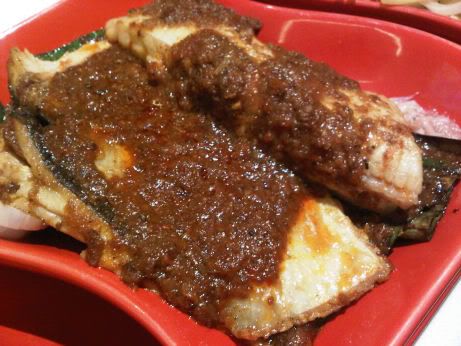 Stingray is good and the chili is not very spicy.
4/5
Roti Prata with fish head curry. The prata is really very crispy! You can hardly find or perhaps you can't even find this type of prata selling in any parts of Singapore!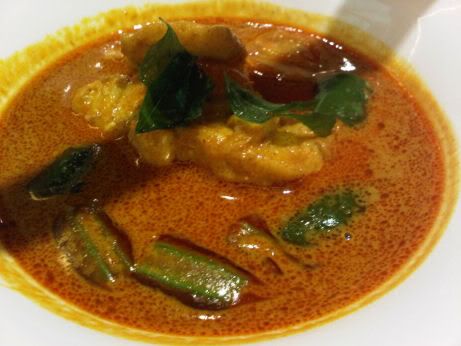 Dip the crispy prata in this fish head curry is simply heaven.

5/5!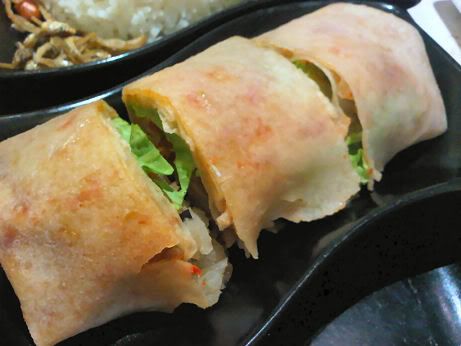 The popiah is okay.
3/5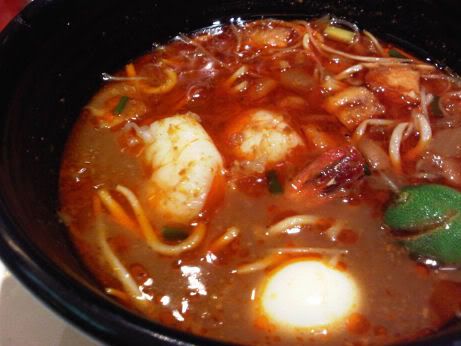 Mee Siam is marvelous! I think we drank the whole bowl of soup. Lol!
4.5/5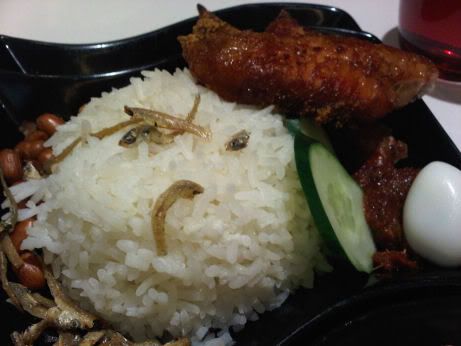 Nasi lemak is just slightly above average as the nasi (rich)'s fragrance is not enough and probably insufficient use of the coconut.
3.4/5
Next time if you are looking for some affordable and delicious food, try out this place. It might be 10/10 but at least it is not very expensive even though it's located inside a hotel. =)
Le Bar @ Ibis Hotel
170 Bencoolen Street
189657
6339 3584