Last Thursday was my last day of work! I have been working there for 4 months (under contract) and now I'm going back to study for my 2nd year. Initially, I feel like staying there but there are some of the things that I don't really like and I don't wish to mention it here. Haha! Therefore, I believe leaving there for my studies and not extending my contract is the wisest choice =D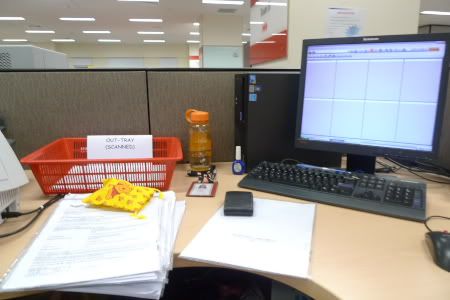 My desk! Initially I was doing some new imports registration and bill/loans payment but after that I got downgrade to just doing scanning. Although scanning sounds really like a shitty job, at least I got plenty of time wandering around and chit chatting with my colleagues. Haha!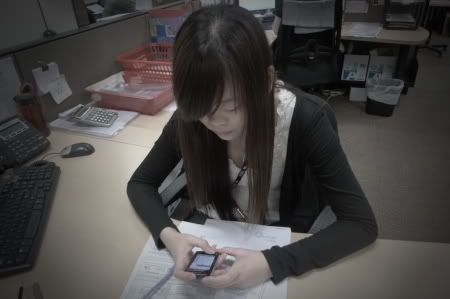 This is Weiqi! I always caught her smsing during work =p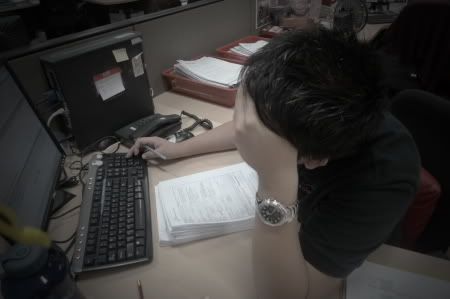 Jeremy, suffering from depressing. Most probably due to heavy workload on Monday and Friday. Haha!
That day lunch time we went to Vivo City's Pasta Mania to eat! We were suppose to meet up with Ken & Andre but end up Ken was late. =/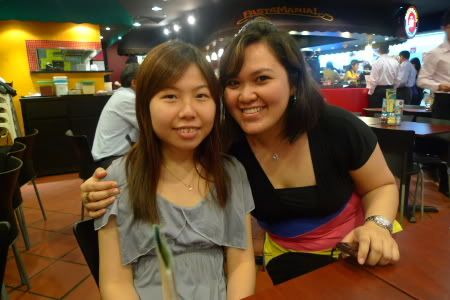 Lyanna and Nurul. Nurul is really one of a kind! She is always very hyper, happy and always go gaga over good looking guys!!!
My seafood tom yam pasta. It taste quite nice.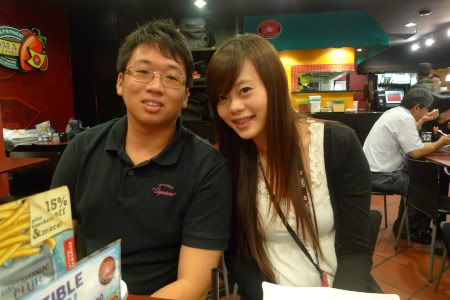 Jeremy and Weiqi.
Me and the new guy, Keng Guan.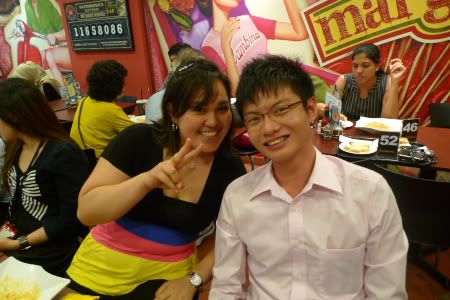 Nurul and her new favourite guy! Haha!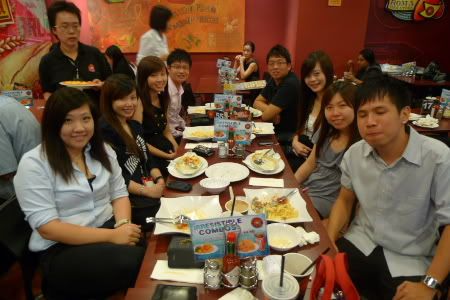 Group photo!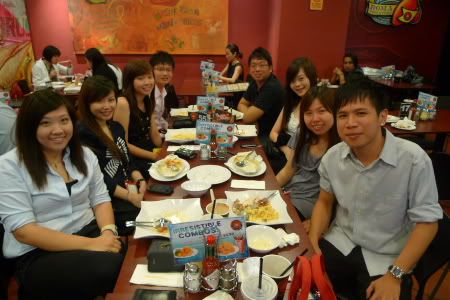 1 more photo of it when Andre open his eyes. Lol!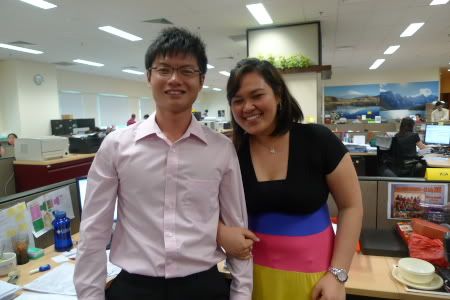 Keng Guan looked kinda uncomfortable with Nurul. Haha! I still remember very clearly that that day Nurul was super excited when she got the chance to take picture with him. Lol!
Andre and his mentor, Candice.
Keng Guan, Ken and Andre. The people in the background looks as if they are so sad and crying. Haha! Actually, that lady over there was having flu.
I love this part whereby they ask Keng Guan to carry Nurul's PINK bag (
which was given by the perm staff
)! He looks so gay with it. Lol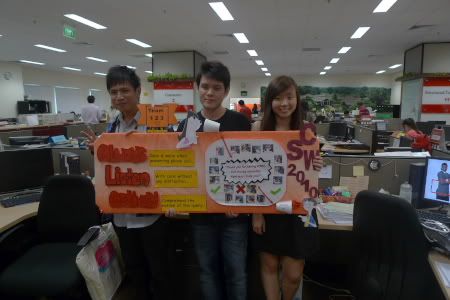 3 of us with the Customer Service board. We attempted to help out and think of ideas for this board =)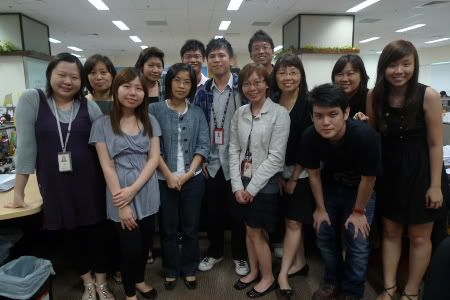 Team 1-3 group photos =) Apparently most of the staff doing imports (which is from my team) are not in the picture. Lol! I guess they can't be bother about it. =p
Ken and Aidah. Aidah is one of the sweetest colleagues there.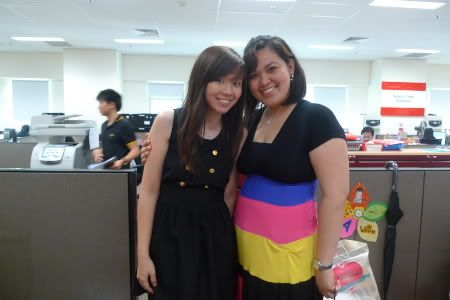 Me and Nurul. I will miss teasing her during work.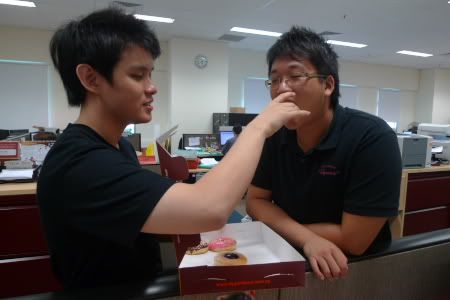 Ken and Jeremy AKA Jiao Lang and Jiao Wei... Look they are so SWEET! Lol!
Haha! Look they are so happy!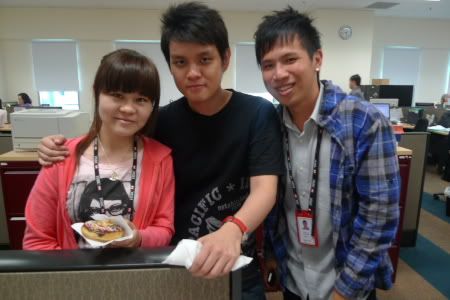 Sheryl, Ken and Andre. I told Ken that he was taking advantage of Sheryl after taking this photos. Lol!
I have tons of fun, joy and laughter with them.Even though the jobscope may sucks, I'm glad I met this group of contract staff. I have make many friends there and hope we all will keep in contact because some of them are really awesome people!