After buying my new lumix lx 3, I happily went taking the pictures of the food that we ate. The quality of the image is definitely better than my old Sony T77!
Italian sausage set
- I can't taste much of the cheese but the sausages is nice. Hehe.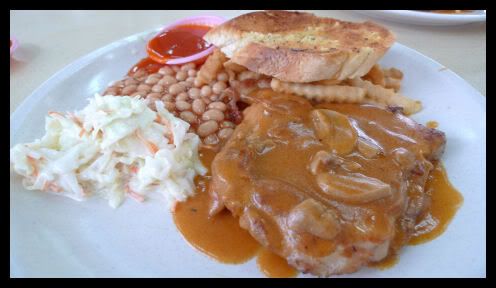 ChickenChop with mushroom sauce - Very normal. I can't even tastethe mushroom sauce.
Overall, I'm quite disappointed. We should have tried some other stall at the AMK hawker centre. We went there last year, (
check out the post here
) the food portion is bigger and the food is definitely nicer.