My blog has pretty much nothing about my life except for those tons of pictures. Hehe. So here I am, trying to update a little bit on my life so far.
As usual, nothing very interesting. I just finished my mock exams last week. As much as I want to go for Math mock exam, end up I didn't go because of the killer Ya Kun breakfast. Dear took a day off that day so he came quite early to my house and he bought me Ya Kun breakfast. Shortly after eating, I had a very bad tummy ache which made me went
lao sai
for like 3 times. Boo hoo so I ended up sleeping whole day at home =|
Last Saturday, dear finally bought me my belated present. As the sales person said, usually the thing that caught our eyes are the one that is from the bottom of our heart and its what we really like. Hehe. So true! But the rest she show us was like so expensive la!!! Its either a $500+ necklace or $600+ earrings. Thats so ex! I don't think I need a pair of expensive earrings on my ears as for strange reasons I will always drop them. Haha.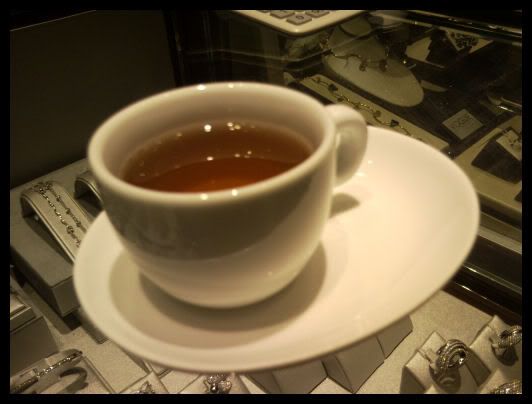 The tea served there. It taste really nice. Nice smelling too =)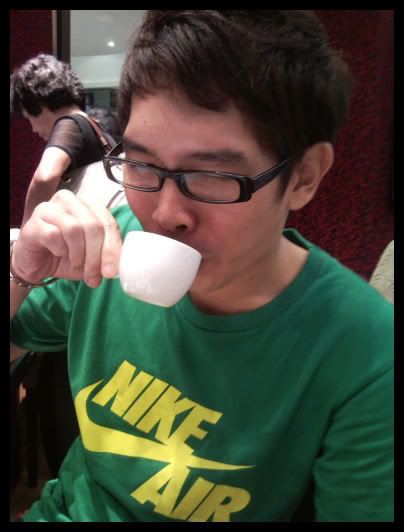 Dear trying to act pitiful as he gonna pay for it. Lol!
Well, finally mock exam is over so now I am waiting for the real exam at 1st and 2nd week of May!!! I'm so scared! Oh...I don't know you mean now." If not now, then when? Its either men are dumb or they just fail! Lol!!!
Okay, so after buying my gift, we went Orchard Central to fill our tummy! We went Sakae sushi for dinner =)
Ni hotate with tobiko
- Love the scallop =)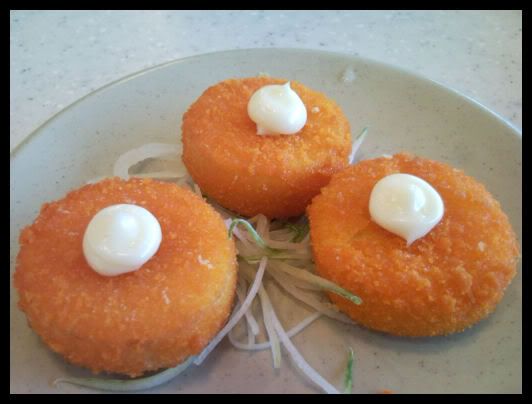 Fried Hotate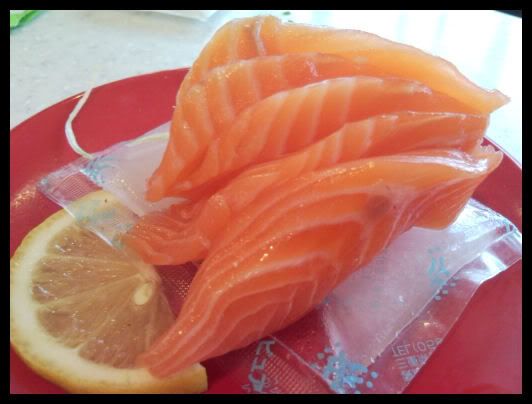 Salmon sashimi
- The dish that I will always order!!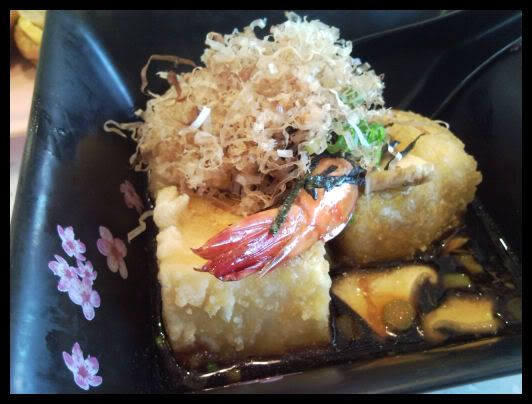 Agadashi tofu
Fried maki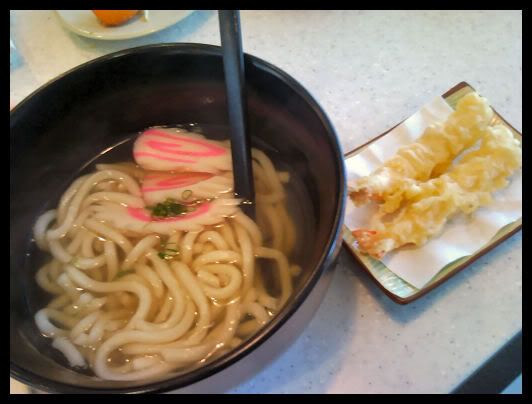 Tempura udon
- Shared by the both of us.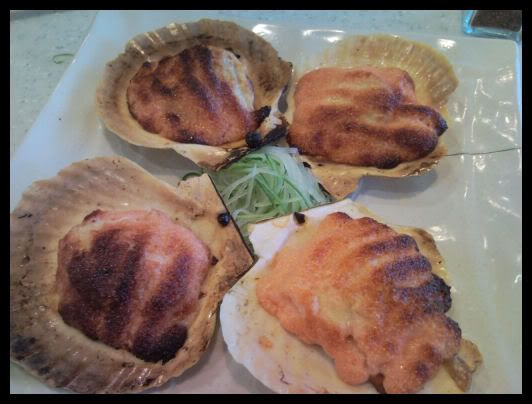 Hotate mentai yaki
- Slurp! It's abit burnt though.
Look! Focus on the plate not the food. My dear, the siao kia put tons on wasabi in it.
Dear trying to act tough while eating the salmon sashimi that was SOAKED with the wasbi + soya sauce. Haha! He actually cannot take it! I told him not tortured himself with such a delicious food. Lol!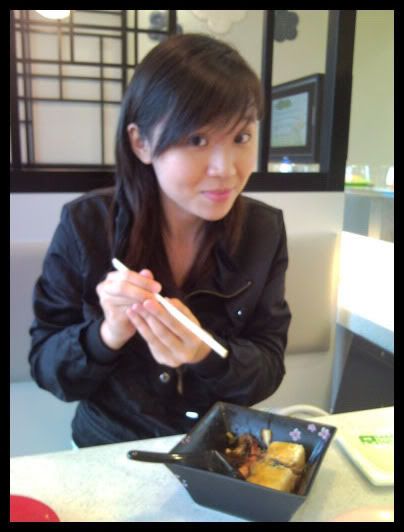 Me!! The picture is abit blur... This tells you HOW GOOD the camera man is. Lol.