Another out dated post. Hehe. Mama brought me and my sis to toast box for breakfast many weeks ago.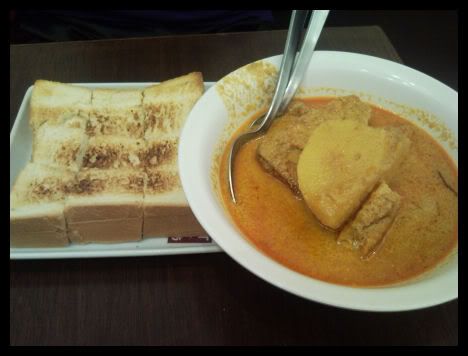 Curry with toasted bread. Yum! I love the bread more thou. lol!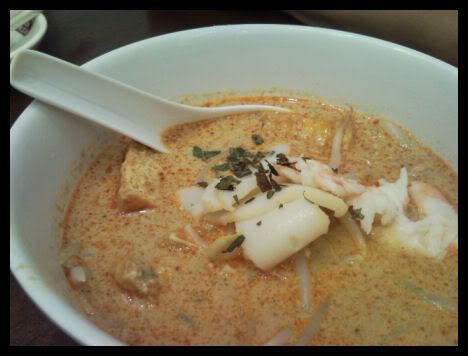 Laksa! Taste not too bad.
The nasi lemak is just so-so.
So conclusion is, Ya Kun is still better! Probably they are selling different things and I shouldn't compare this way. Lol. Well, I think it's still more worth the money to have breakfast @ Ya Kun.