Woo wee! This is
MY FIRST TIME
trying to cook fried rice! How amazing? Haha.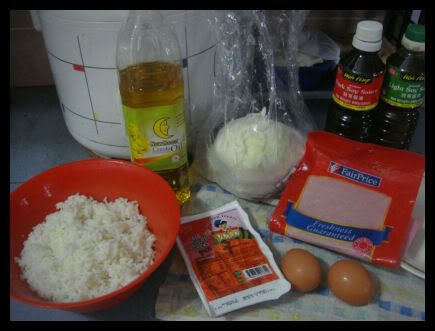 Here are the ingredients:
Left over rice from yesterday (
for fried rice, it's will be better to use the rice the you cooked the day before.
) , crab meat, 2 eggs, ham, cabbage, oil, light and dark soy sauce.
Lala ~ Cut the crab meat, ham and cabbage.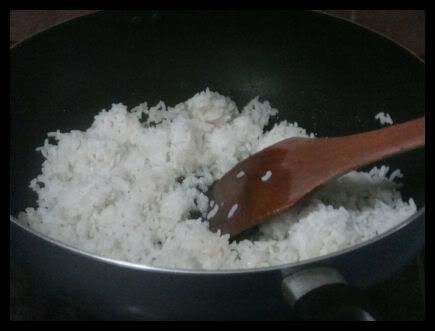 Put oil in the frying pan and put the rice in.
Crack 2 eggs in.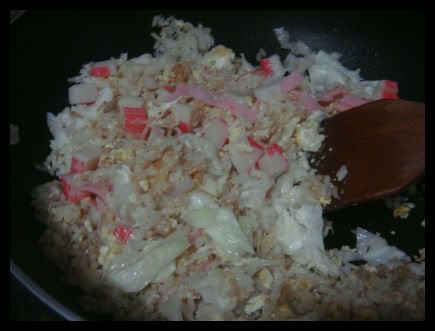 Pour in all the ingredients which include the light & dark soy sauce. I didn't add alot of soy sauce as I don't like food that are too salty.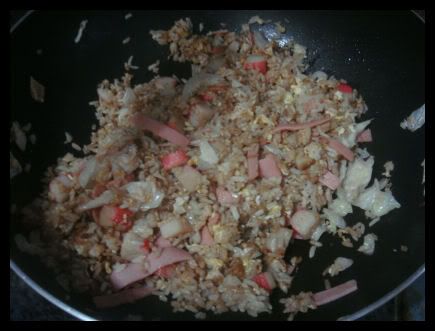 Tadaaaah!! Done =D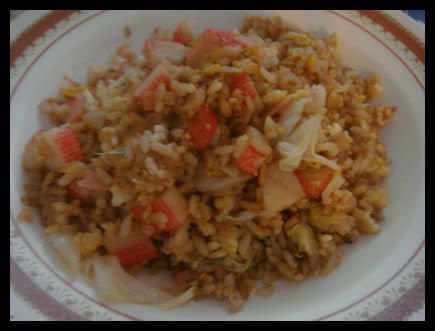 Wee! Ready to be serve! According to my papa & sis, they said my food passed! Wahaha! =P