Working in the
Internet Banking
department was really fun. During my short stint over there, I see people come and go but what's more important is that the people that I met there. Seriously, I'm gonna miss those cranky characters in my department!
They are reaaaaaaaally so fun to be with!! It's not easy to have a group of great people working together. I have worked with 2 other different company before, there are always bound to have politics but over here it's almost no politics and you get to enjoy those funny jokes cracked by those nonsense fellows everyday. Oh ya, I have to say they are a group of
yandaos
and
chiobus
! Haha!
Awwww... I'm really gonna miss working with these bunch of monkeys!
The dress code for the day was supposed to be
Geek + black&white
but it didn't turn out very well. Lol.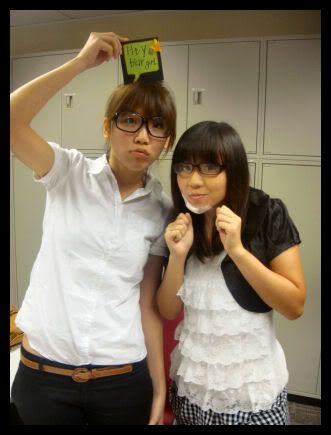 Wee! Excited for kukumin for duno whateva reason! =P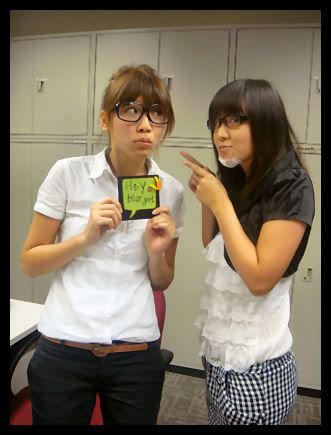 Me:
yes its you!!
Shumin:
orly?
Ah toot ge + me
Junwei wore tooty specs but he still don't look tooty leh!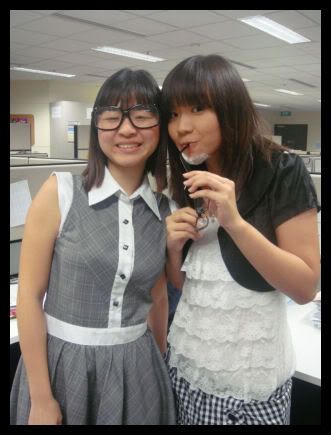 Me:
Oei! Kiam pa arh!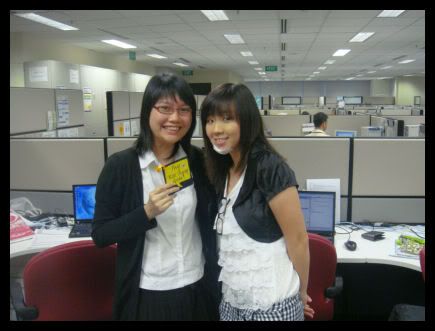 Ok a more decent post. From this picture you can see half of the office.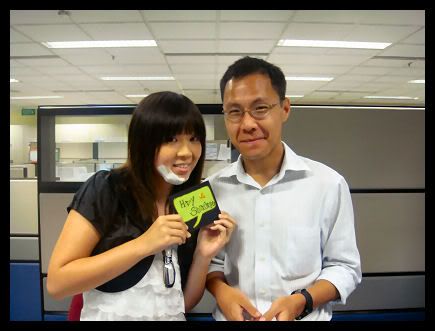 I look odd beside Shaunie. If li keow take over my position will be better... haha!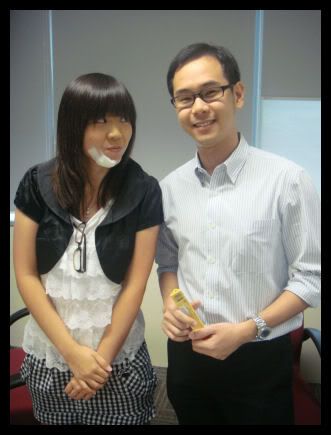 Me
(in my mind):
knn...! take the 4th photo liao you then want to show your teeth!
Me & the one and only ah tiong bu in my department =P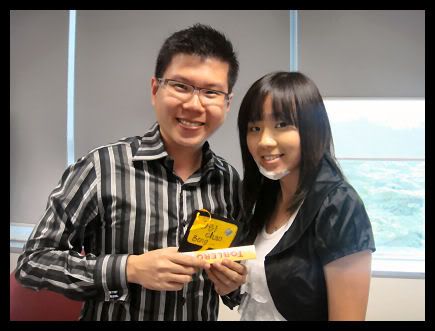 Me & Aik Beng. I must say he is really quite photogenic.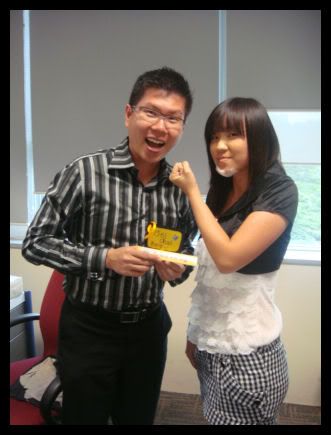 Lunch time! My mushroom baked rice. Thanks Li Keow for the treat =D
HUAT ARH! 4D no.! This wkend will open top prize arh!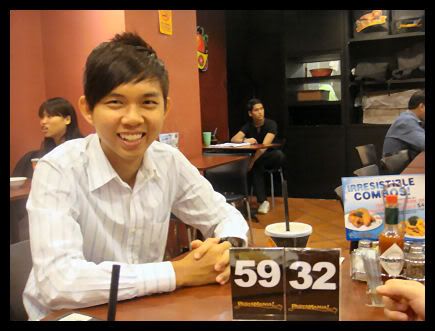 Our Yandao 的 tao eh with the 4 golden numbers.
Bye bye to my little cubicle =D
Photos taken before Nick leave for Cambodia.
Wow wow wow... He is so damn tall!!
People said we look alike. Is it true? o_O Apart from having small eyes, I don't see we look very alike. Haha.
kai, me & Nick! I like this photo alot maybe because I find myself very cheerful! HAHA.
Hip hip hurray!
3 Cheers for those wonderful colleagues
from the Internet Banking team!!