Advertorial
Christmas is coming! Don't you wish to get something for yourself? Or buy a bag, wristlet or a keychain for your female friends? How about a stylo-milo wallet for your male friends?
Well why not get yourself something for this Xmas?
(Don't be cheapo like me. Only wait for people to buy me gift. =P )
If it's too late for Xmas than just get it as a 2010 gift then. Haha. Well, look let's not look further than this...
They are selling mainly the Coach's items which
includes the following:
- Mini Skinnies
- Small - Medium wristlets
- Swingpacks
- Ladies' Wallets
- - Keychains & Acessories
- Large-Medium totes/bags
- Classic Coach Signature Stripe Series
- Men's accessories/wallets
and many more!
Visit their
website
for more!
Look what I got for myself and my the other half this Xmas.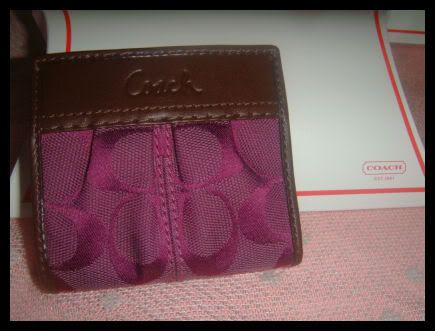 A Coach Soho Signature Pleated wallet for myself!
I really like the design and *ahem* the leather smell =X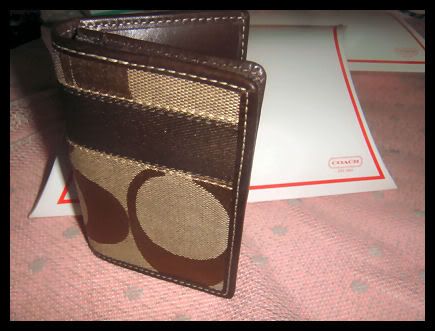 A
Coach Signature Stripe Card Bi-fold Case for him!
The 2 items also come with 2 nice gift box...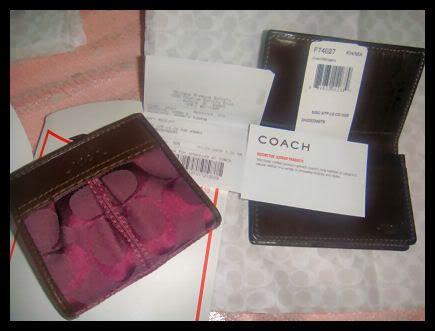 it also come with an authentic card, tag and gift receipt. You can be rest assured that the items selling @
LovesCoach
are authentic!
On top of all these great items that they are selling, their service are really good! They respond fast to my email and I received the item in just 1 week (
Btw, the items are shipped from the US
). They actually sent someone to send the item do my door step personally! So you can be quite assured that your item(s) will not be lost in lala land ~
Woo wee! I finally got my own Xmas gift this year! All thanks to
LovesCoach
!!
*Ahem*
I know my bf will get something for me aslo. *evil laugh*
Shop @
LovesCoach
now!