Good morning KL! Another free breakfast from the hotel. I guess the breakfast buffet for the 3rd day is the best. There's glutinous rice and most of all there's FRENCH FRIES!
Grassy trying to look artistic? Haha.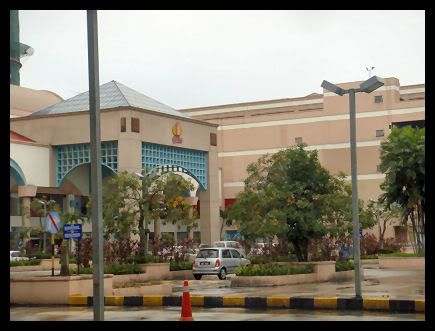 For the 3rd day, we took a cab to 1 Utama. From our hotel to there cost us like RM20++? It's about a half an hour journey.
The wall decoration on 1 of the wall.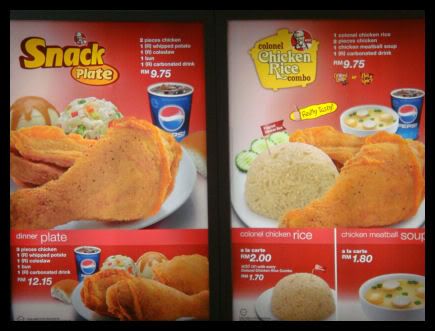 Malaysia KFC menu. The special thing about it is the rice which you can't find it in Singapore. Haha.
My lunch!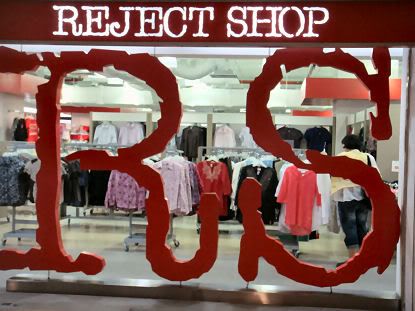 One of the shop in either 1 Utama or Mid Valley megamall. I can't remember. Hehe. I like the shop name and the HUGE logo. I bought a shorts here.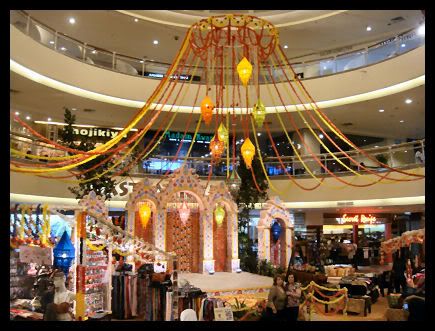 Deepavali decoration @ Mid Valley Megamall.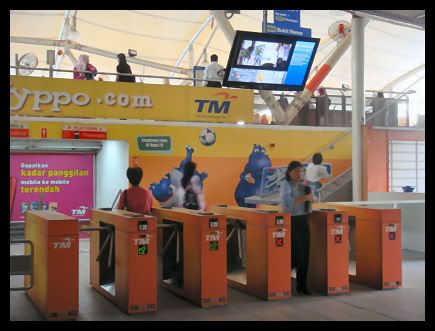 Taking train back to Berjaya Times Square before going to the Petronas Tower & KL Tower.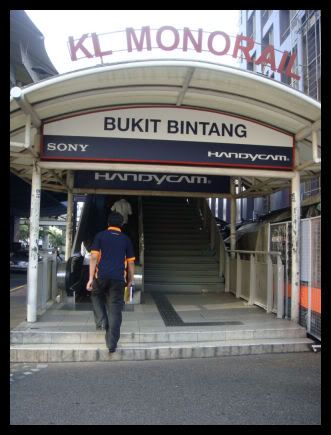 Parrot found in the Monorail. I like the colours. So colourful!
KL Tower view from far.
Petronas Tower! Grassy and I actually seated there for like 10- 15minutes just to wait for the sky to get darker and for the tower to get lighted up but we are not the only one doing it. Hehe.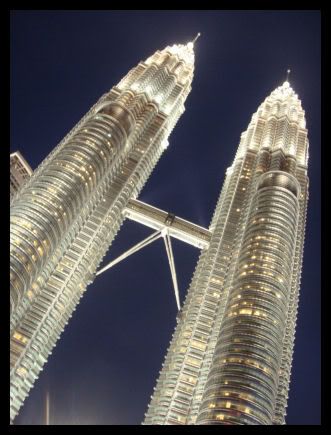 Different shots of the Twin tower.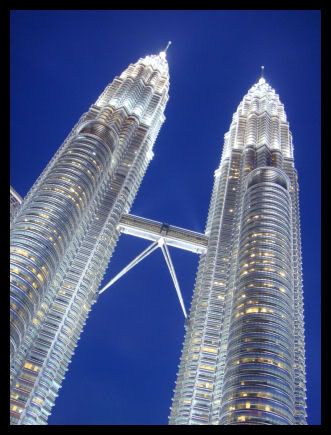 Another shots.
1 last shots =)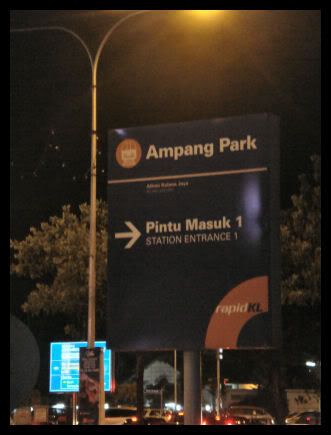 Ampang Park. So what's so special about this? We are supposed to walk to KLCC train station to take a train back but we ended up walking too far away!! We overshot and walked till Ampang Park station. Oh my poor leg. So we took the train to Dang Wangi. From the map, it looks like Dang Wangi station is the nearest to the KL Tower.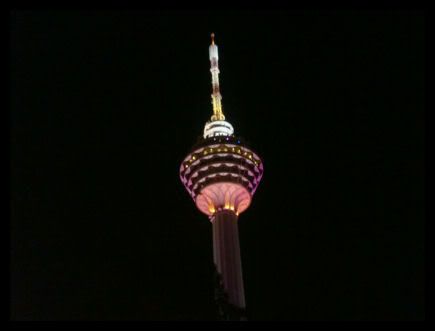 When we reached there, disappointment were all over our faces! We realised KL tower is not like the twin tower, whereby people can just go there and take photos. I think it's enclosed and we only managed to take this small little portion of the KL tower. =/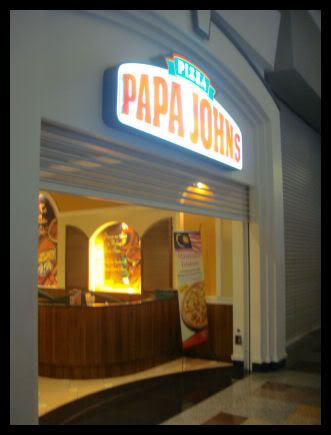 After a long tiring day, we decided not to ill treat ourselves again. Grassy decided to eat "good" food and so we landed up in this place.
Grassy: "OMG~! What shall I eat?!"
My vanilla float.
Some platter. I can't remember the name. I know I have bad memory. Haha.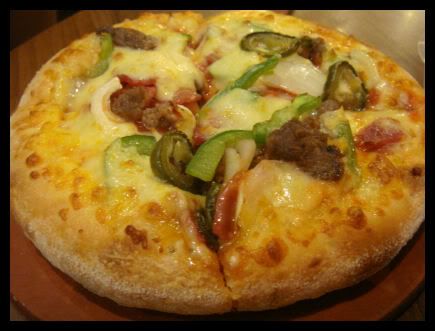 Grassy's texas pizza!
My pepperoni! =D Both pizzas were yummy!
While walking back to our hotel, this is the view of the KL tower. I think it's better than taking the train to Dang Wangi lor!
Our hotel street name.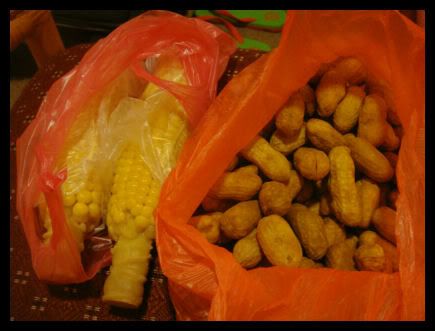 We bought some corns and peanuts from Jalan Alor for snacks.
My slippers! The funny looking red slipper is for my sister.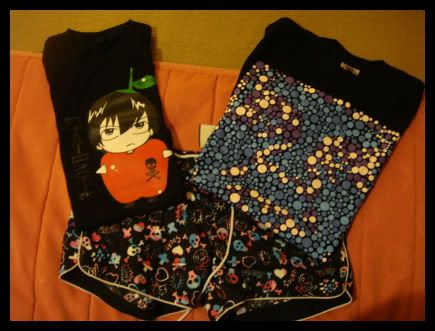 Death note's L tshirt, a shorts and a tshirt for my Da Xiang!
How sad that the 4D3N trip ended so fast! On our last day, before heading to the airport, we went for our last minute shopping. Grassy bought another 2 slippers, 1 squeezable soft toy and I bought a large sized pouch.

Personally I feel that KL is not really a very dangerous place as some of the people claim. As long as you grab hold of your own personal belongings and always walk along the streets with lights and people, you will be safe.

Transportation wise, before you take a taxi always tell them the destination first and then asked if they are running on meter or what. If they are not running on meter, make sure they price they quote is reasonable. Eg. From Berjaya Times Square to Chinatown, it should only cost you around Rm5. The driver are usually friendly too, perhaps we are lucky not to meet any nasty driver? Hehe.

I don't really like to take their trains as it's quite troublesome when comes to changing from station to station. It's tiring for "old lady" like me. Haha.

Overall it's a fruitful trip for me but perhaps not so for Grassy. She needs to buy more stuff!! I so look forward for another trip to KL again!