My bf is looking for better opportunity in other department in the bank and so he seek help from guy H from the other department. Guy H was very helpful and help him to lookout for other vacant in other department.
Then 1 day, guy H received this email and forward it to my bf. I was laughing away while I was reading it.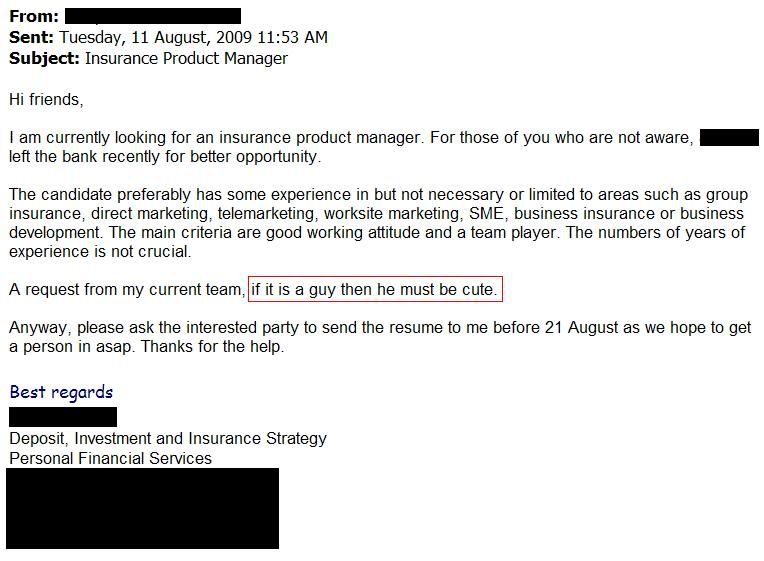 Haha. I never know guys need to have this
special criteria
in order to get a job.
I told my bf, "
alright no problem, just attach a photo of yourself. Confirm 100% pass. They won't even need to interview you or look at your paper qualification.
" LOL. Well, of cos that's not true =P