It's Sunday! And so I decided to cook some fried bee hoon for my family. Hehe. Well, I'm ain't that great, our main chef is my sis and I'm the assistant. =P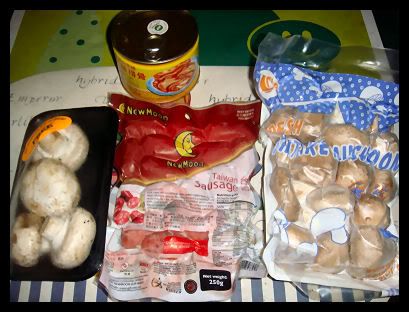 The ingredients.
1 1/2
packet of mushroom. If your a big mushroom fan, add all the 2 packet in! HAHA.
1
packet of taiwan sausage
1
can of pork rib (
Hong Sao Pai Gu
)
3
eggs
4
pieces of vermicelli (depending on how many people is eating)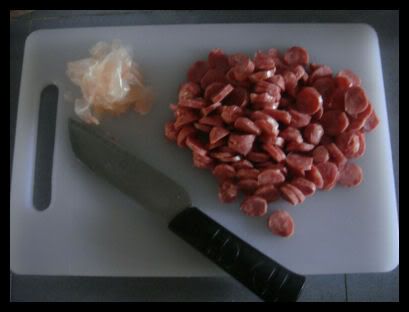 Cut the sausages into pieces. Remember to remove the plastic!
Mushrrrrrroooom!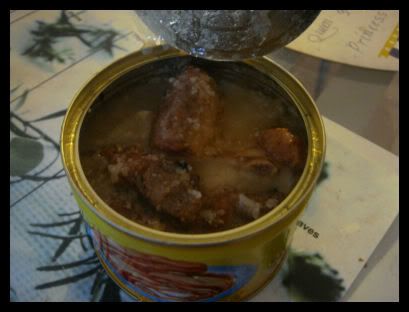 A can of pork rib.
3 eggs and remember to add some soy sauce.
Mixed it!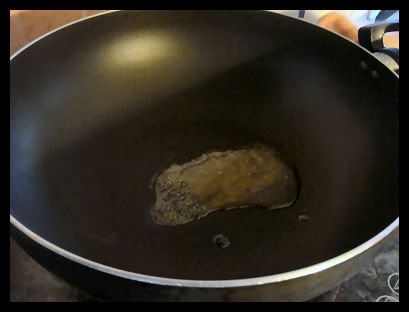 Used the oil from the can of pork rib into the frying pan.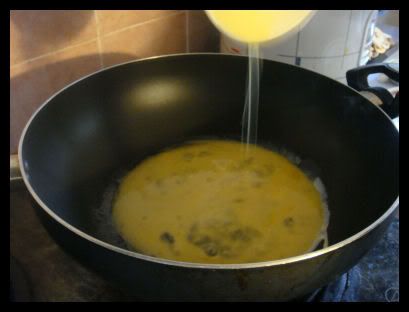 Pour the eggs in!
Tadahhh! Here's the eggs.
Pour some more oil from the can.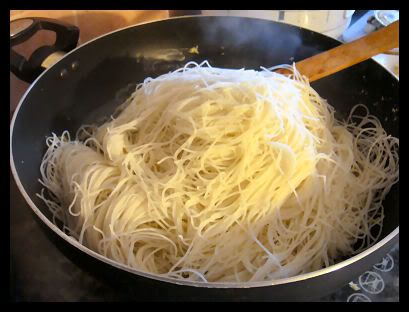 Put the been hoon in.
Okay, it's time to pour all the ingredients in & fry!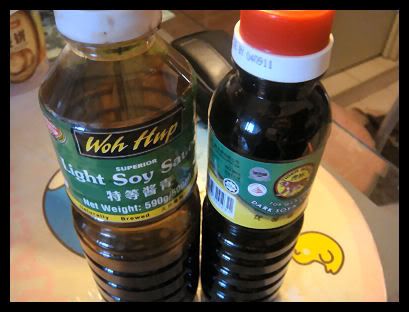 Remember to add some light soy sauce & dark soy sauce for the color and taste.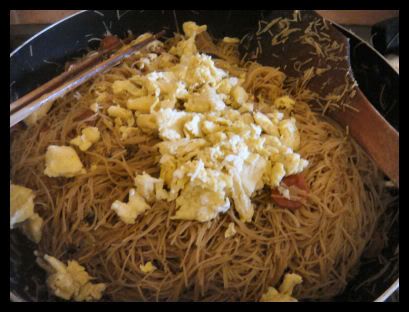 Add the eggs in and fry a little bit more.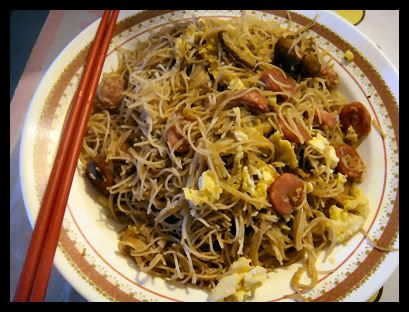 Here we goooo! Fried been hoon with twin pork, eggs & mushroom. Enjoy! =D