It's just some overdue photos that I forgot to post it up. Last Saturday, I went to Park Royal Hotel to have buffet with Dear's family. Seriously, I don't know what is the special occasion that they went there to eat or perhaps his father just feel like eating? Hm....
Not so appetizing eh? Looks more like a vegetarian buffet. Haha.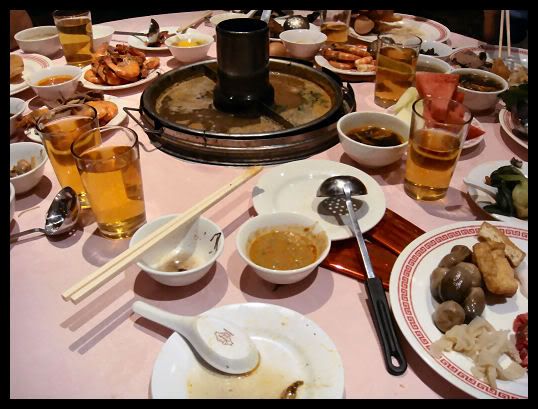 The dinning table.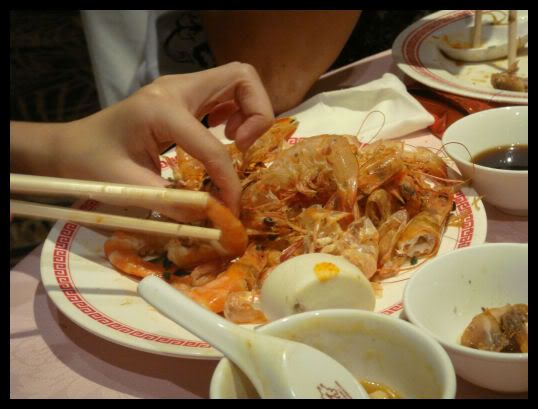 You only get to see a small portion of the prawns. His father actually cooked like TONS of prawns for his daughter & her bf to eat.
Yea, this was the facial expression after looking at those piles of prawns. Lol.