27th March
We have great fun and thanks to Tim, thanks for saying, "
I look happier now as compared to last time.
" Lol. This is definitely, for sure. =) I wish he had a great birthday and hope he likes our FILA polo tee for him and the birthday card.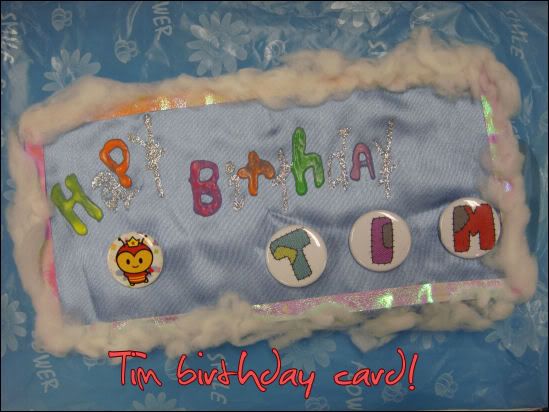 Our special card for Tim. Not bad bah. It's cheap, nice and damn unique!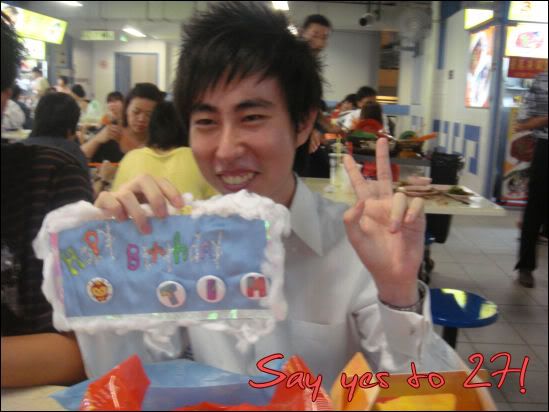 We went Chinatown (for OLD man) to eat
zi char
. All food to damn cheap and delicious but I'm too lazy post those photos.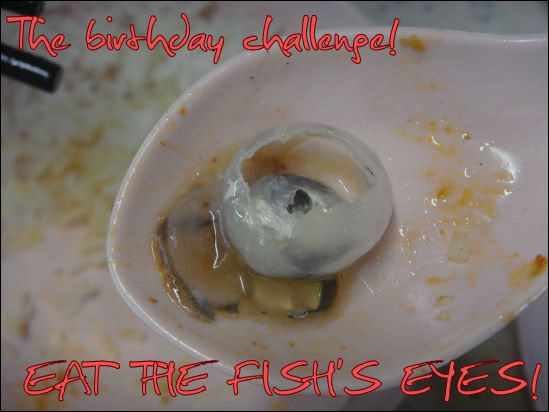 Damn digusting...
... but he managed to eat it. Haha.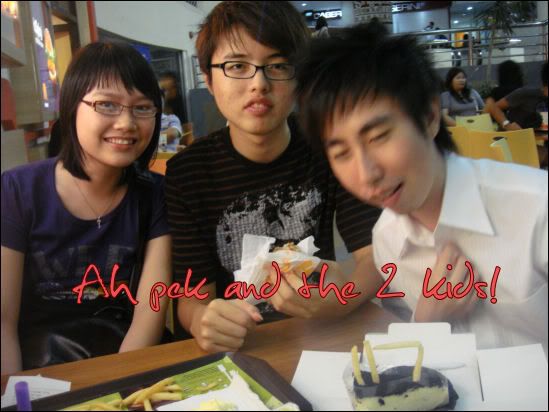 The ah pek just can't stop moving when I'm taking the picture -.-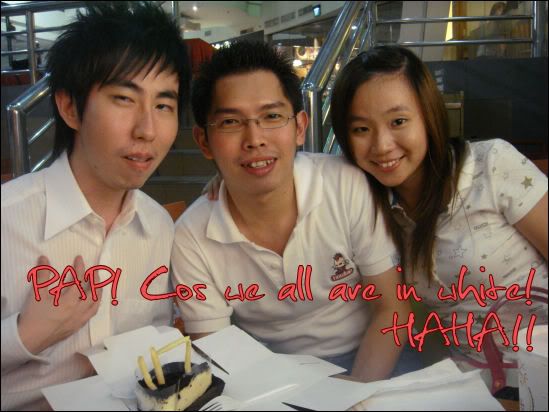 The whites united! xD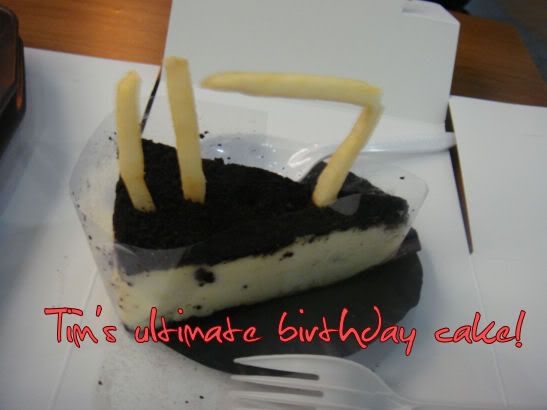 Willy came up with this idea and used the fries to represent the candles. Haha.