I feel like a pervert!! That is all because of HUITNG! LOL. I told her that Alvin looks super
yandao
today and she was all like so excited. I felt like a pervert because I have to secretly took some photos of him and send it to her tomorrow. Sounds so crazy and childish. Haha. Luckily, he didn't know I did that or he might think I like him.
*phew*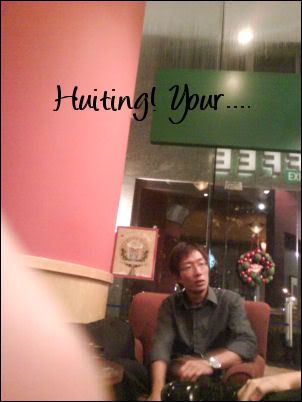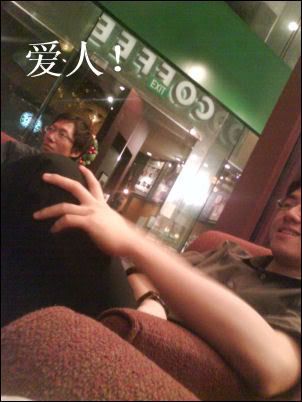 Sorry yah?! The photos taken don't really show HOW DASHING HE IS!! But he really wore very smartly last night! LOL. Anyway, looking forward to see you again for lunch! Lol.
Anyway, I have a chat with mama last night. Hmm.. All I can say she is very understanding and great person. She really felt very heart pain for Shaun and actually can't sleep the day before because she kept thinking about it.
*sigh*
Too bad, some people ain't as nice as you, mum. At that moment, I was really erh..? She thought I'm always the one bullying people but I AM NOT! While I was telling her, I nearly wanted to cry but I didn't. Since I am able to face it and tell her, then I mustn't cry.
She asked me if there's another guy appear in the picture and I gave her a FIRM NO! That was not the reason why I left him! Then she was like telling me not to get into another relationship so fast (f I have one in my mind) as blah blah blah. Well, I know what to do, mum. She said, it's time for me to look for someone who can take care of me and pamper me and asked me stop pampering my man (future) so much that people take me for granted. I really gotta thanks alot to her. She is really my wonderful friend cum mother. =)
On top of it, just wanna add this...