Here are some of the photos taken by me secretly. Haha. Although the office at 8th floor is so damn small, at least it is still better than sharing the place with people from IBM at 2nd floor. Actually, I so love the people there. They are way too fun until I feel like I'm not working.
The photo caption tells it all! Lol. #$%#$ The fat one is sitting on my chair!

I was like throwing my things everywhere but at least I know what I'm doing.
Vin & Martin trying to act busy... I know they are not!! (obviously)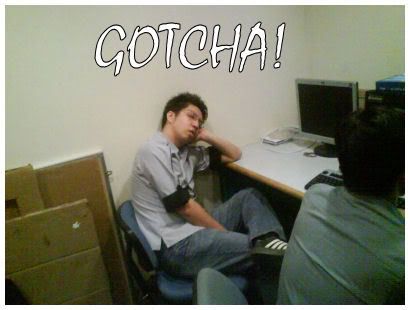 How can he be sleeping during working hours!!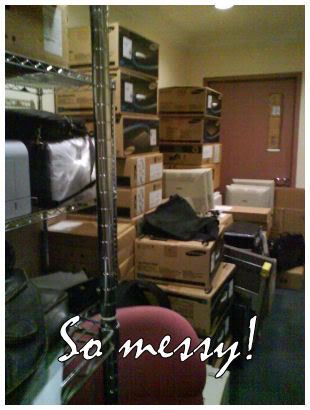 All the PCs for deployment.