I guess many things just happen too soon. In fact, everything just went passed me way before I could even get hold of it. Well, I should start my picture posting even I start rambling about anything else. Sometimes I wonder, why isn't my face in any of the photos? It's always like... food and more food photos. Lol.
7th Feb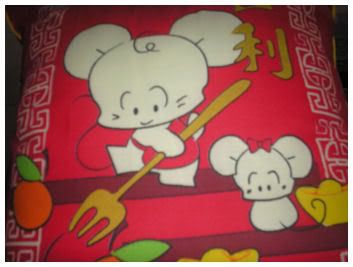 Let's welcome the year of Rat!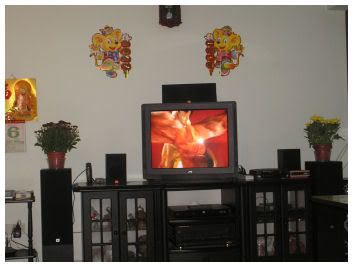 Haha. Looks rather "orbit".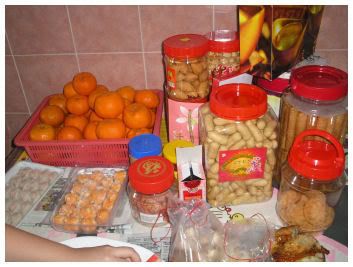 CNY goodies!! Whose hand is this!!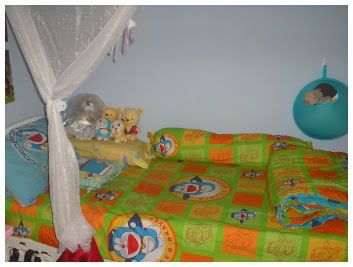 Just wanna post this. I'm too proud of my bed. Lol.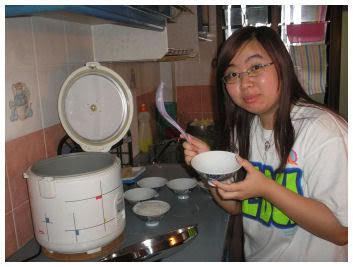 Chief of day!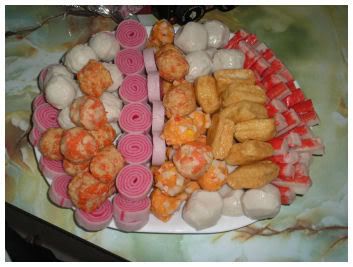 Foods for steamboat!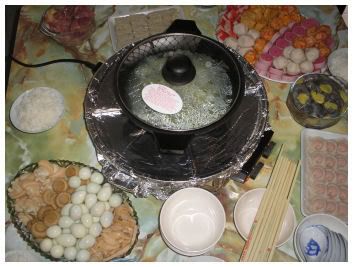 Reunion dinner (with some food item missing)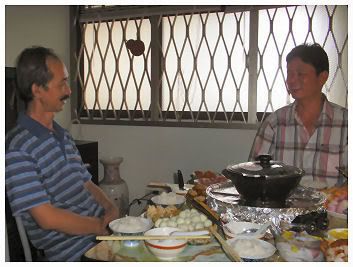 Some catching with their brotherhood.
Reunion dinner (with some food item missing)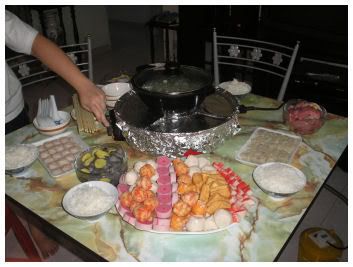 Overview ~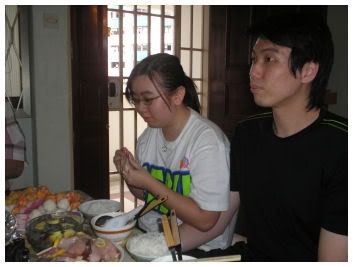 My sis and her soon to be hubby. Haha.
10th Feb
My 20th birthday...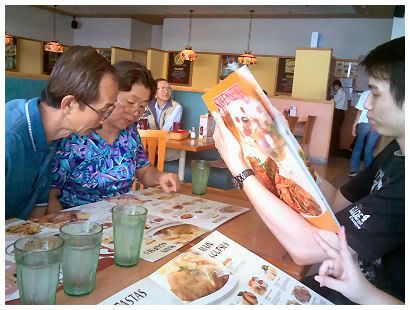 Lunch @ Swensen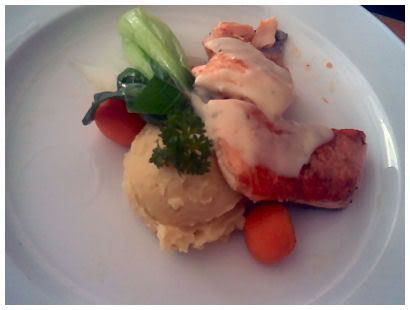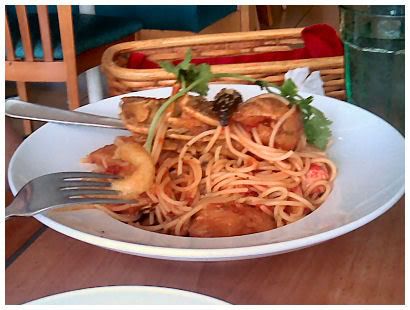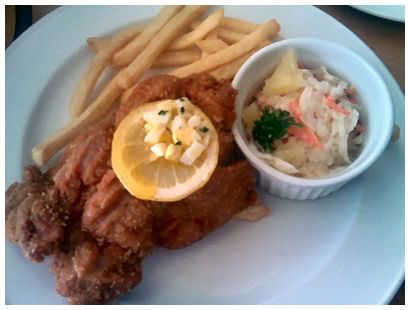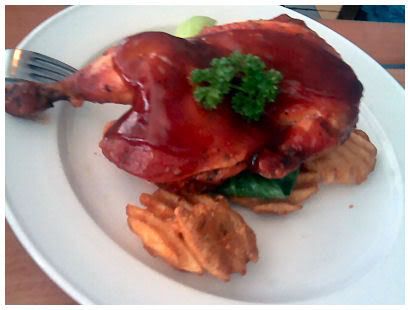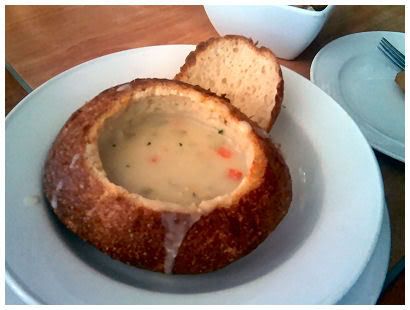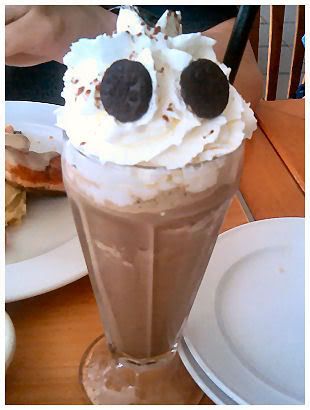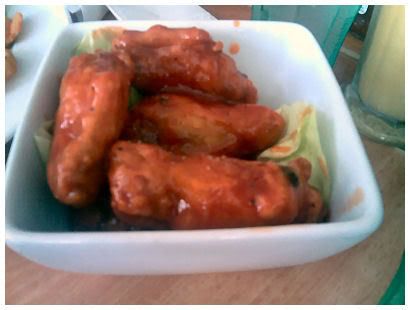 Later dinner at Tiong Bahru...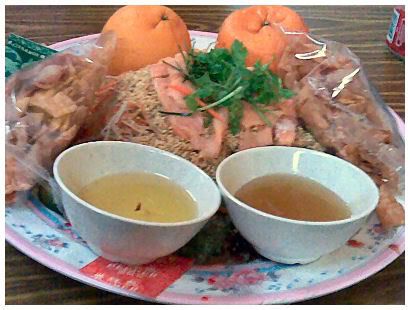 Huat ar!!!!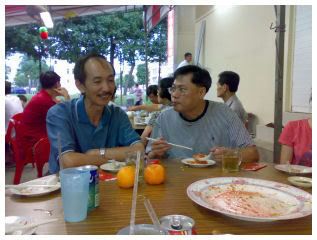 Some chats after the 'Lou Hei'.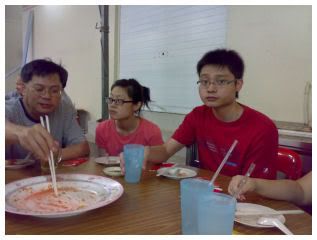 My 2 cousins. They are like "
Shi Nian Ru Yi Ri
"
. Haha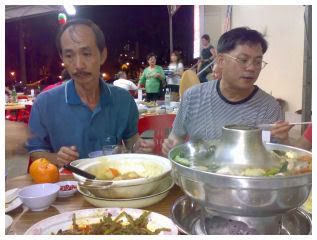 Waiting till down... Then the food was served -_-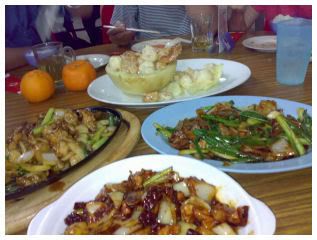 Dish after dish...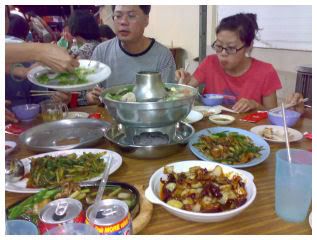 Looks like we were like just eating meat and more meat. Haha.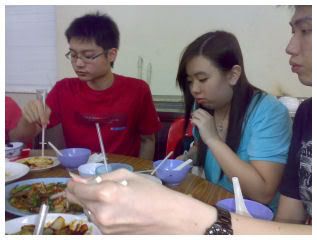 Sis not satisfied with the food?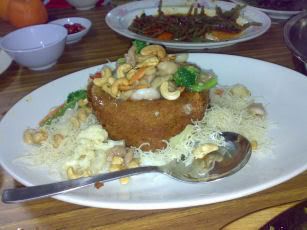 Looks nice eh? Too bad but I don't eat yam!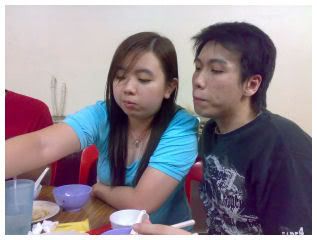 Couple look? I kinda agree.