Today my dear Italians will be playing against Ghana!! It shouldn't be a problem for them yea?!
I can finally see my Totti, Pirlo and Gilardino!!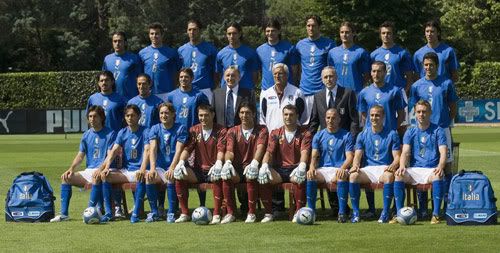 Hmm... Anyway, here something about me here. I think Im like a female warrior. I will fight for my rights till the end. No fear no nothing. Whatever the guys can do, I think I can do it too. When my armor is removed, it will be the same old me - a plain typical girl. If there are any troubles, it will be keep inside me until it's gone or it's solve by myself. I can cry inside but I would hardly say out my problems. At the end of the day, I'm still the happy me because I tend to look on the bright side and throw aside all the unhappiness. Still, it's always not easy to be me.
Another good news, I'm no longer deaf!!!!! HAHAHA.HOOOOO!!!