Mood:
Listening:
3 Doors Down - Here without you
Today is 5th Aug 2004.2
more days to the activation of our own domain!!!!!
4
more days to National Day.
5
more days to Ilhan Mansiz's birthday.
6
more days to history test.
7
more days to Bio test.
8
more days to the release of O level MT result!!!!!!!!
10
more days to erm... LH's birthday.
12
more days to the due date of CME project.
16
more days to Prelim Bio & Chem practical!!!!!!!!
28
more days to the start of Prelim!
There's not much time left!!
Anyway, I think I'm going to Junction 8 with my sis then we go to the Moscow Circus together. Hm... Nothing much today. Oh yay! When we were buying the tickets,
we saw a guy that looks like Zambrotta!
Lol! Isn't it Ironic? Haha!
M
is such a troublesome person. If you like a person, yea maybe you can seek help from her friends. But don't you think you SMSes me too much? He kept asking this and that. So irritating. I can help you but not as much. If she don't like you, what can I do right? Frankly speaking, there's 99.9% that...
She won't like you!
Hehe! When I asked
L,
if
M
like you, will you like
M
? She said she rather like me!! Lol! That's hillarous!
According to today's Speech relay (if I didn't hear wrongly), gay sex is banned and it's illegal in Singapore but lesbian sex is not (but you have to do it privately). WTF?! Lol!
My Antonio Cassano fanlisting is approved by
TF.Org
! Yay! I'm so happy! Now I already got hold of Totti, Canna & Cassano FLs! So happy!!
Borrowed 2 books from the library today. Also borrowed 2 comics from Melvin.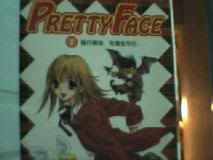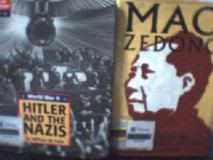 Nothing much. Bye!