last night I went out with my colleagues to Dian Xiao Er for dinner. I must say the food is great as usual and our "tok cok" session was definitely very fun too. Lol!
1 of my colleague, JX, he likes to keep laughing whenever we said something but he is always very defensive and said he is not and even accused me of being the one who is "siao" and like to keep on laughing for no good reason. Nonetheless, the night was filled with fun, laughter and lots of nonsense. I also get to know them better. HAHA!
Anyway, here are some of food pictures. I didn't managed to get any photos of them. xD Probably next time =) We ordered the The Abundance Set.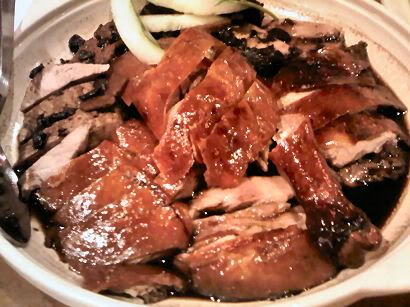 Duck Roasted w/ Angelica Herb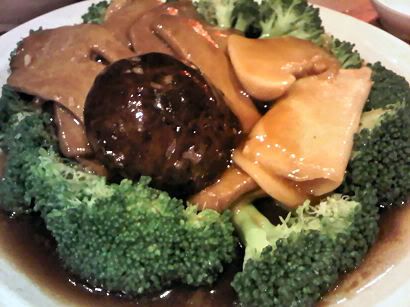 Braised Assorted Mushroom w/ Broccoli
Braised Sharks Fin Broth w/ Crabmeat
We still have the Steamed Pomfret in Hunan Style and Healthy Yogurt but I already forget to take those pictures. Haha!