Last Friday, I went Minds Cafe with my colleagues! Minds Cafe is basically a place where you can play2 hours of games and have your meal at the same time. At the end of the day, each person pay around S$26. I think it's quite worth it =)
Ordering our food.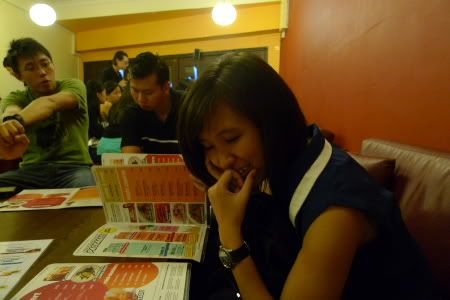 Charlene thinking what to order.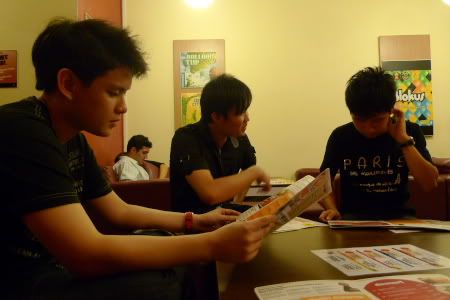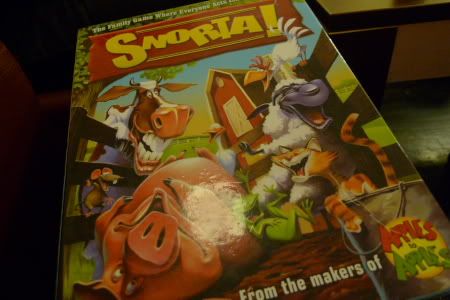 Snorta was the first game we played. We each get to choose an animal from a black bag and we got to make the sound make by the animal. Blah blah... You can go google it if you're interested =p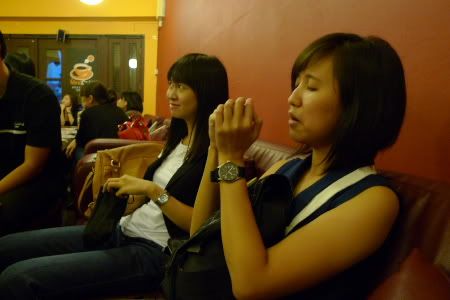 Jing Juan & Charlene both wondering what animal are they getting.
Our munchies~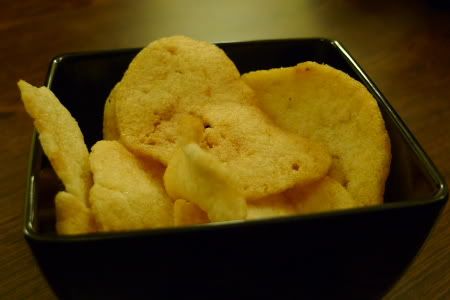 Prawn crackers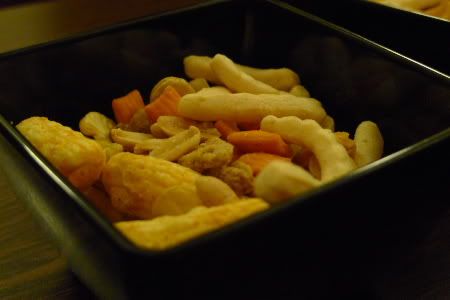 Mixed crackers.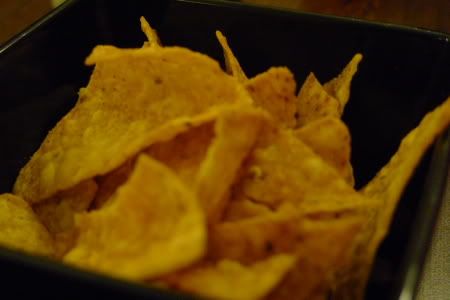 My favourite nachos!
Here comes our food ~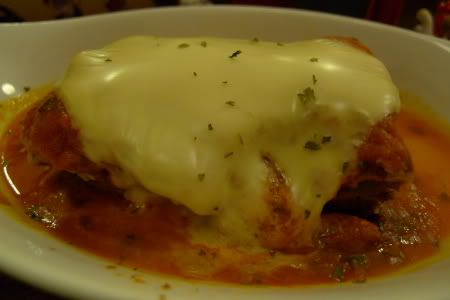 My lasagna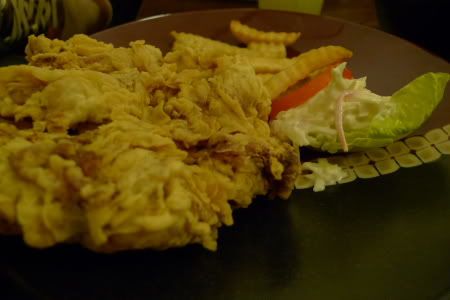 I forgot what is this but according to those guys, the chicken sucks! Lolz!
This fish & chip is not too bad.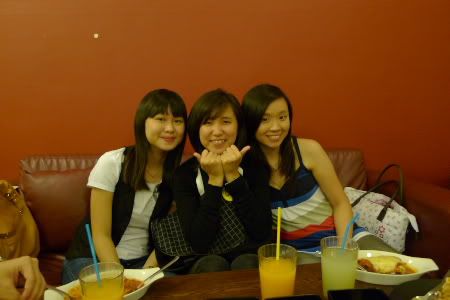 The girls =)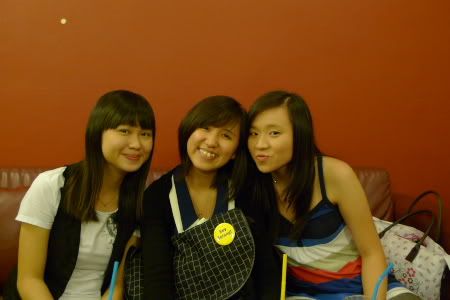 Trying to act cute I supposed? Lol!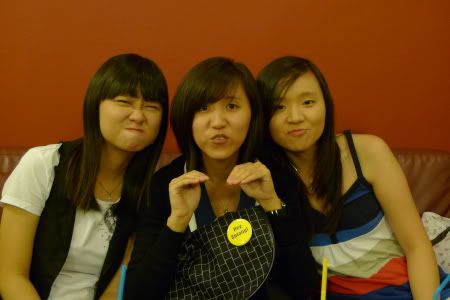 2 piglets and 1 rabbit? Lol!
The guys ~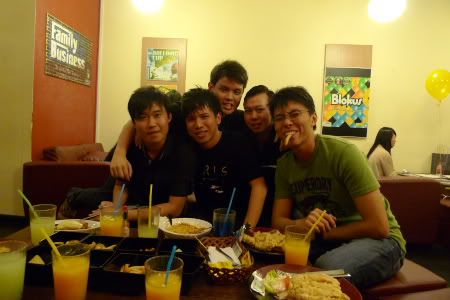 They are suppose to act funny or something... but end up only 1 looks funny with the fries in the mouth. Lol!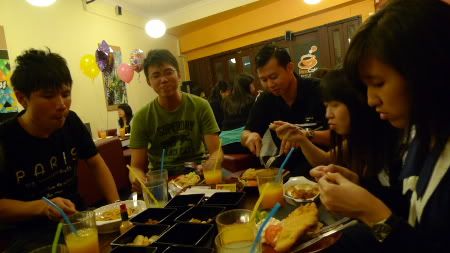 Look at Charles (the guy in green)! He keep making this face whenever my camera was pointing at him.
... and he did it again... Lol!
Taboo was the another game that we played. I think this is 1 of the fun games that we played.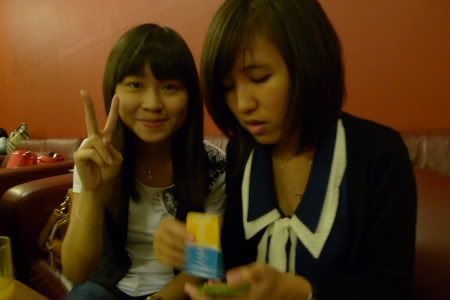 Jing Juan team 1, Charlene team 2!
Charles trying to checked if Kim was making any mistakes.
I must say that this game is really fun!! It really makes our brains think. I think Ken & Charles are really smart, when only 1 or 2 hints are given and they can actually guess what the answer is. Both them can be really annoying because they keep trying to distract the other team but shouting nonsense. Haha!
Another game that we tried to play... but it seems to be too boring?!
It's deserts time!! ~
Oreo ice cream!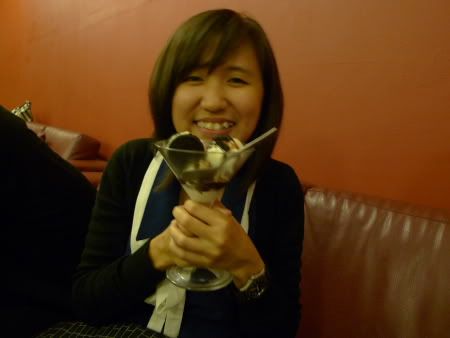 The happy girl with her ice cream!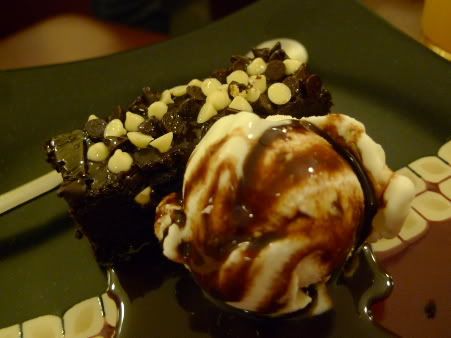 Vanilla with brownie.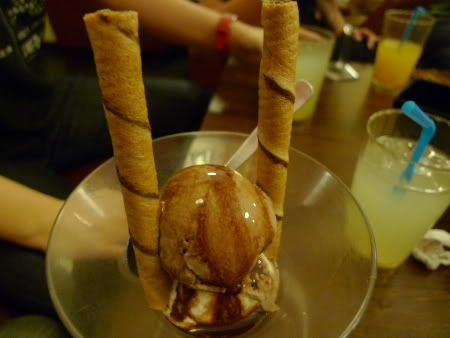 My twin tower! Yummy!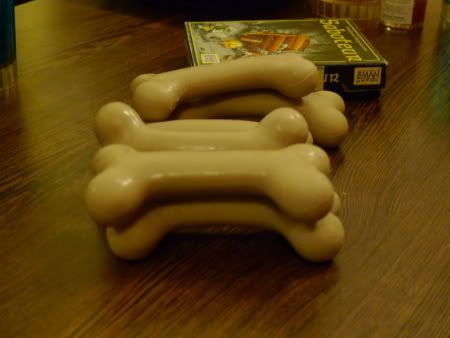 The last game of the day... It is something like the 'heart attack'.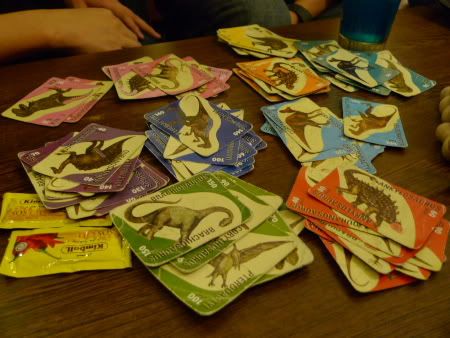 When 1 person gets to collect all the 9 cards of the same colour, he or she has to go grab the bone and the rest has to grab 1 too. The loser will be the one who did not managed to get any bone. Those guys are really crazy snatching those bones. My hands got a few scratches after this game. Lol!
Cheers to all winners! Losers really get some stupid punishment like going to some other colleagues that we don't know and tell them that they are pretty/handsome. -___-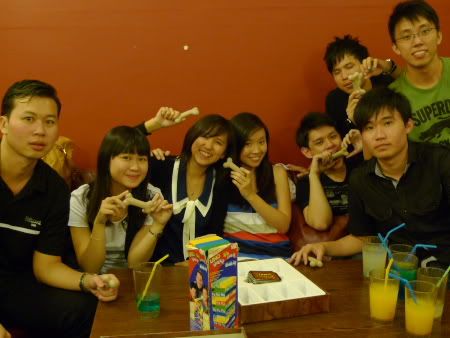 We took a group photo before heading home =)
yeah for the fun time at Minds Cafe!