The weather these days are so crazy! At times its so hooooooooooooooot.... but sometimes its keeps raining! -___- Anyway, when the weather is hot and humid, the best way to defeat the sun is to eat ice cream! Wahaha! Here's what I did:


Bought waffles from NTUC. Put them into the oven toaster... *ding*!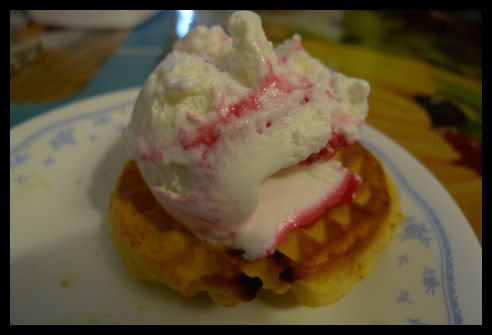 Scoop your favourite ice cream flavour on top of it! I got 1 raspberry and...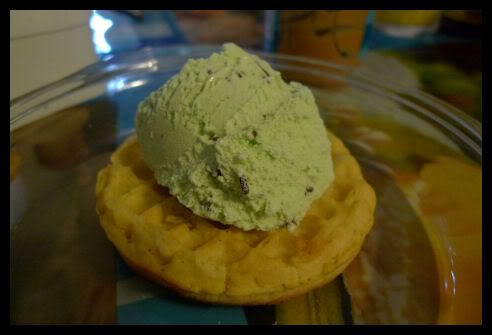 mint with chocolate chip! Yum!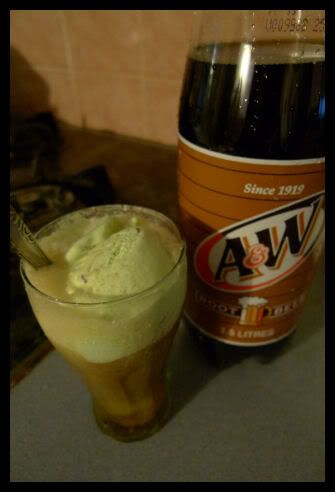 You can even put the ice cream into A&W!
What a cheap and simple way to beat the sunny weather! You can save your money by not going to
Gelare
or whatever store to eat their ice cream waffles. The DIY way is cheap and nice. Hehe.