I fried this in 2009 and I forget to post them. Haha.
Ingredients: Cabbage, carrot, crab meat, eggs, Taiwan sausage ba ding, (
oops! forget what is it call in English =O
)
Cut the Taiwan sausage & crab meat into cubes. Beat the eggs.
This time I actually fried the eggs first. Hehe.
Then I cooked the veggie.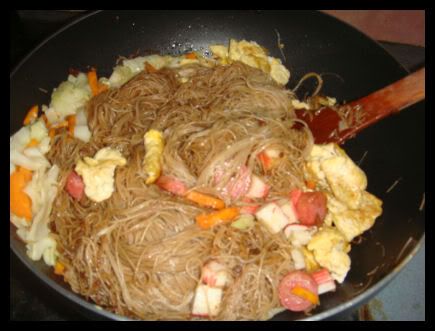 Then I cook the bee hoon and after that I threw in all the ingredients!
Ta dahhh! Ready to eat! So easy!
If only I am paid to cook for my family! Hmmm...how I wish my parent is reading this. Haha!