I finally met up with my fellow Monz last night! We went to Upper Thomson to eat free western food! All thanks to SPY for telling us that there is such a good offer but no thanks to her for bringing us to such a far far away place. Luckily, Grassy's dad drove us to Clementi! If not I think I might reach home at 12mn. Hahaha!
Anyway, it's a promotion that onlt last for 3 days. So you probably won't get to eat anymore free food from them =P By the the portion given to us is smaller as it's free, when the promo is over, the portion will be bigger =)
Grassy being threaten to come all the way to Upper Thomson to eat =p
Thanks to SPY for the free drinks!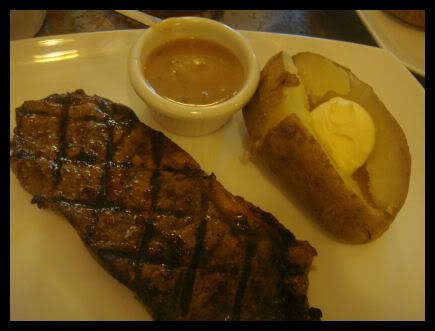 Mine
- Striploin regular cut. I love the baked fluffy! It's funny that the restaurant name the baked potatoes as baked fluffy. Haha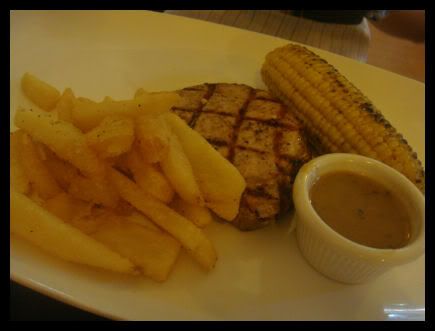 SPY
- Pork or Chicken steak. Oh no!!! I can't remember! I got a super bad memory.
Grassy
- Salmon fillet
Grassy & my set come with the salad =)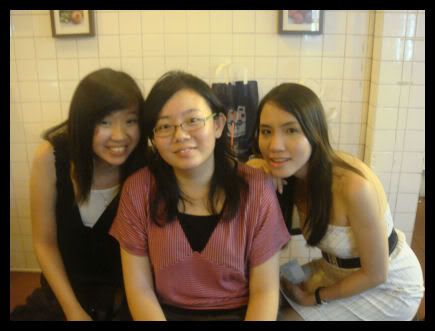 Finally a group photo but without HT. Hehe! I laughed abit overboard.