KL trip was grassy was really fun! For those who can't walk continuously for 12 hours is not advisable to go shopping with Grassy. Haha.
Here's our day 1 itinerary in pictures =)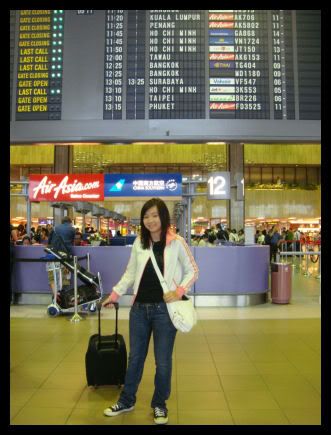 Me standing at the Changi Aiport. Hehe. We took the plane @ 11:20am. 2 tix from Air Asia is $112.80.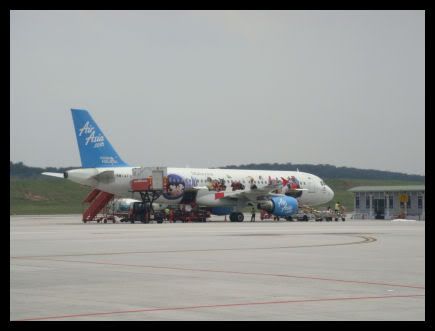 Woohoo! We have reached KL! We took a cab from airport to our hotel and the cab fare is RM74.40.
Our hotel! Corona Inn. Quite a budget hotel. It's small and cosy. Total SGD178.60 for 4D3N and it's for 2 person! Consider quite cheap.
The lobby.
Our room no.!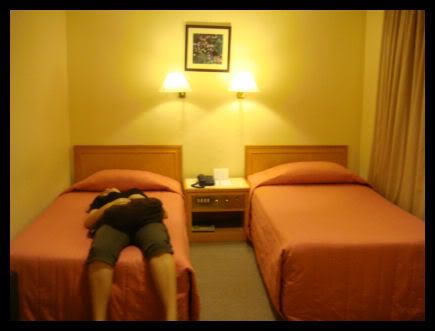 This is how our little room looks like with Grassy lying on the bed like a dead person. Haha.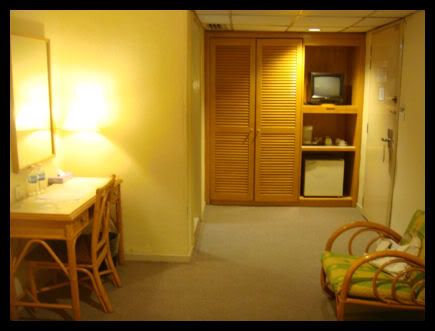 The dressing table and etc. The only bad point is the tv! When I switch on the tv, all the tv program is blurry -__- I think the connection is bad or what.
The toilet =)
Off we go! After we dumped our lauguage in the hotel, we are damn famished so we went to the nearest place to filled our tummy. We walked to Berjaya Times Squares (yep, our hotel is just walking distance from the Times Squares).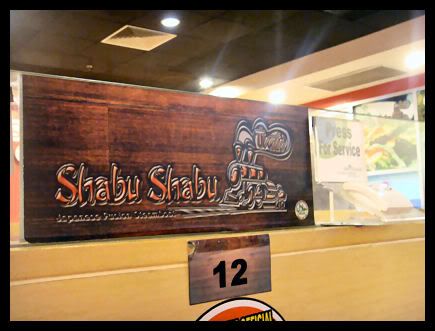 The hungry monsters ended eating at this place call Shabu Shabu.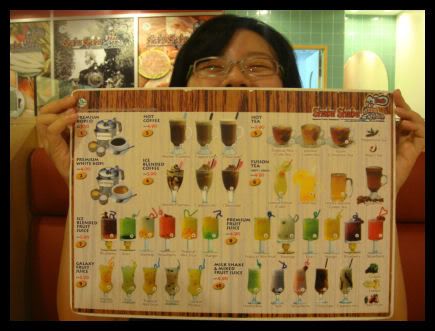 The menu with Grass 1/4 face. haha.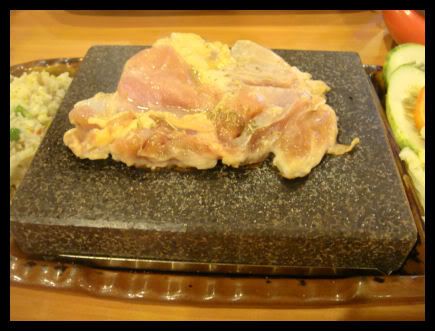 Stone grilled chicken chop. It comes with a free drinks & soup of the day. RM12.90
After having our lunch, we went to Petaling Street, which is Malaysia's Chinatown. I felt there's nothing much over there unless you like to buy those fake branded goods.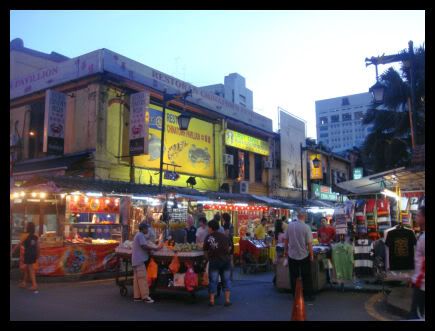 The streets of Chinatown. We left the place after done walking the whole area.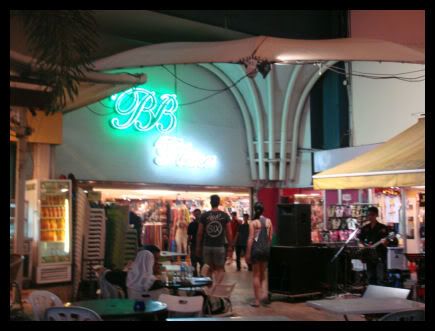 We went BB plaza and Sungei Wang. These 2 places are connected to each other and they are very much like our Singapore's Far East Plaza. We really walked like crazy because there are shops everywhere and after awhile it looks kinda messy to us. Hohoho!
Dinner time! We just walked to nearby stall and settle it!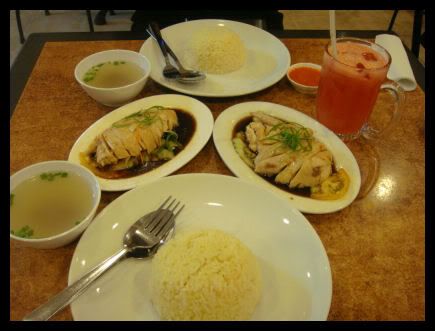 The chicken rice! I don't remember how much as Grassy kept all the receipt >.<
Yummy! The chicken is tender and the rice is very easy to eat. I feel like the rice can be swallow without chewing. Haha. We went to hotel after eating.
My loot of the day! A pair slipper (RM10), a pink and white top (RM10) and a kuku Doraemon alarm clock. =D
Night time was the most "fun" part. Grassy couldn't sleep and we started chatting things about our school days. Quite fun but I was too tired. Hehe.