Continue from previous post...
After lunch, my parent went back home whereas the rest of us went to buy a cake for my papa. Then we decided to buy a cake that we can design ourselves! =D
We were deciding what size of the cake to buy. There are 4 inch, 6 inch & 8 inch. I told my sis to buy a 4 inch but she said it's too small, then dear said, "
ask your dad what is his size then we buy accordingly.
"Haha. All of us were really laughing so hard (if you know what's the joke all about).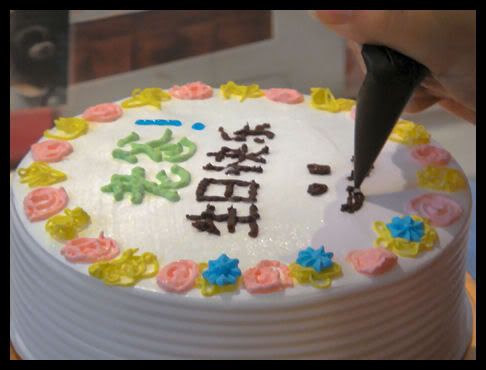 My sis is drawing the mustache!
Our 6 inch cake for papa!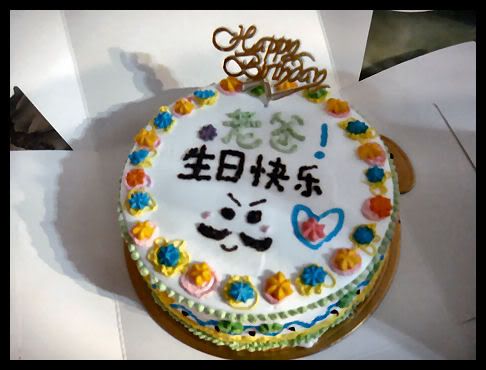 The final art piece done by the 4 of us! Not very nice but at least I think the mustache face looks cute. Haha.
Weee. My cute papa! May all his wishes come true =)