The day ended very well. At first I kinda scared that we will run out of topic and there will be "cold" moment as we have not seen each for months already. End up everything turns up great. All of us were busying chatting and try to catch up on what each other is doing. But i gotta admit there are some sense of awkwardness when I see Alvin and the way he looked at me didn't seems to change but of cos his that kind of look is much lesser than last time. Lol.
Poor Tim was the target of the day. Haha. He kept teasing him about his gf as though we are like in our secondary school days. He too, also shared about a story the he heard from his gf. His gf told him that her female colleague enjoyed SM (Sadism and Masochism) very much. She likes to do role playing and also enjoys tying his husband on the bed, whip him and drip wax on his body O_O!! Perhaps it might be common to the westerner but over here? Eh no... It's really sadistic and sick!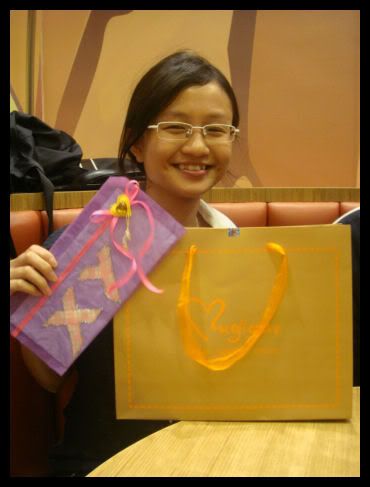 The happy girl! We bought a woolen scarf for her and made a birthday card for her.
My food. Chicken chop =D
Alvin & Tim.The no longer "brokeback moutain" story. Haha.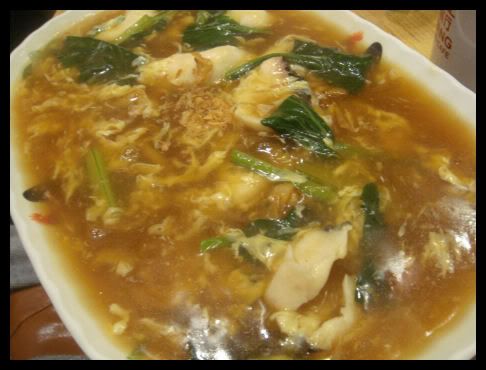 LK's long awaited fish slice hor fun.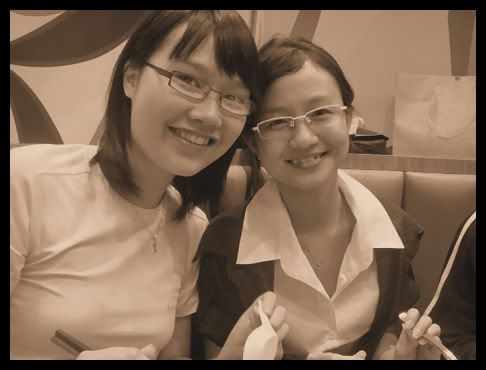 The 2 girls =)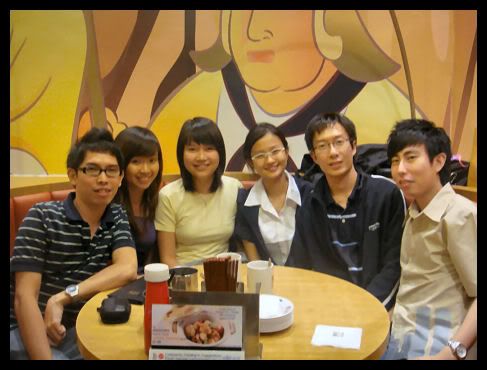 Group photo =D Please take note of the kuku head beside me. Haha.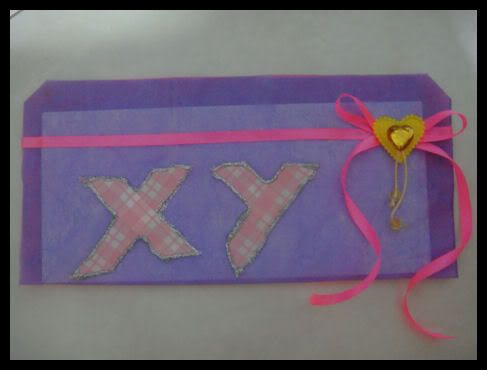 The card i made =)
Our little message for her