Ben 19th birthday!
That night was a great day. We played many different games at Pasir Ris & enjoy ourselves very much. It's really a wonderful group bonding time.
Message to Ben:
Continue to do what you are doing and yeah, never stop believing in your capabitilites and abilities. One last message to you is... If you never try, you will never know.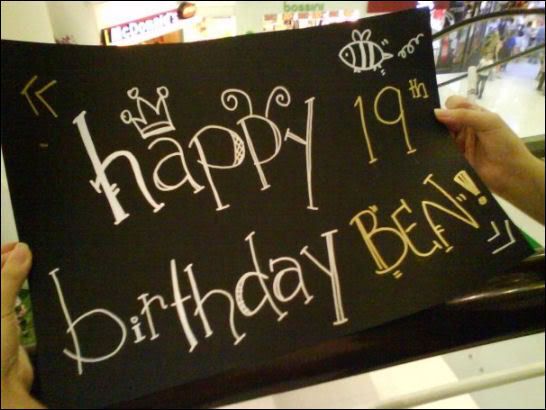 Hehe. Nice bah? I wrote the wor!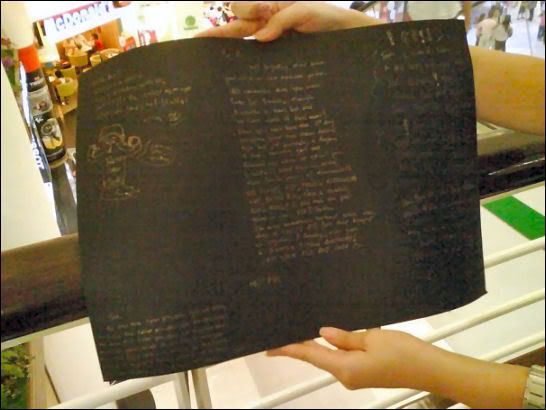 Our messages for Ben. On the top left, was written by Tim the gay with his signature drawing, Haha. On the bottom left, was written by XY, saying about how small Ben is... Lol. In the centre, was written by our used-to-be lao da, Willy. The most lo-so message about how they first meet... Top right is written by ME! I wrote about how he was my idol - Rukawa. LOL. Bottom right was written by HT or LK, I forget leh. Haha.
The photo missed out on Alvin's message.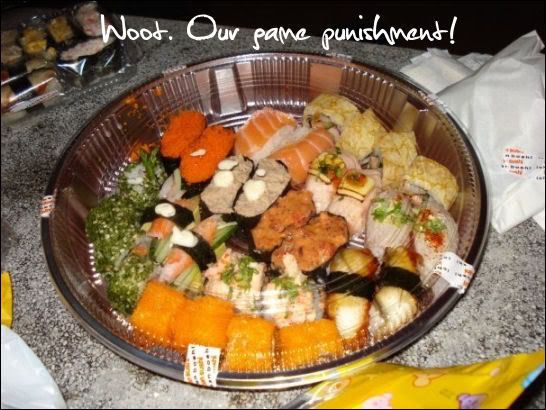 We played police & theif @ Pasir Ris's bench. Loser gets to eat 1. You might think it's good but if you keep losing, you gonna eat and eat and eat and eat....

Sushi contributed by XY & Alvin.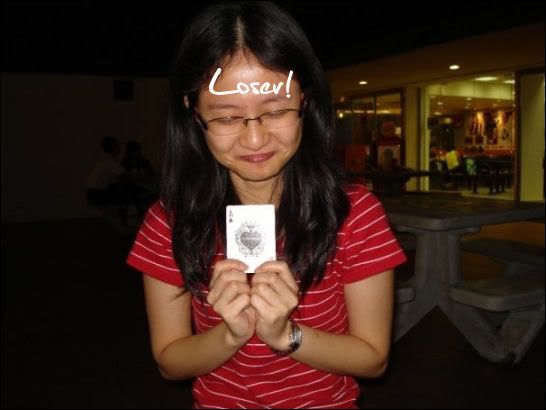 The lousy thief in the game, 'Police & the Murderer'.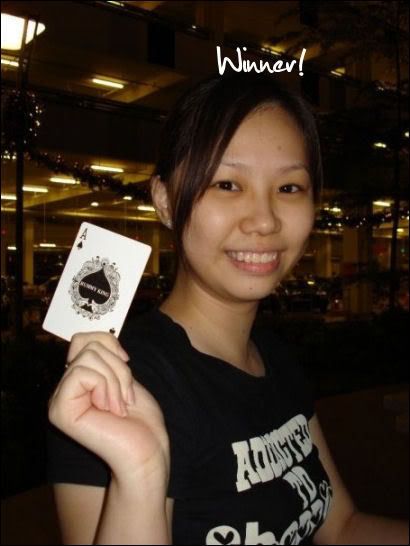 The smart thief! Haha.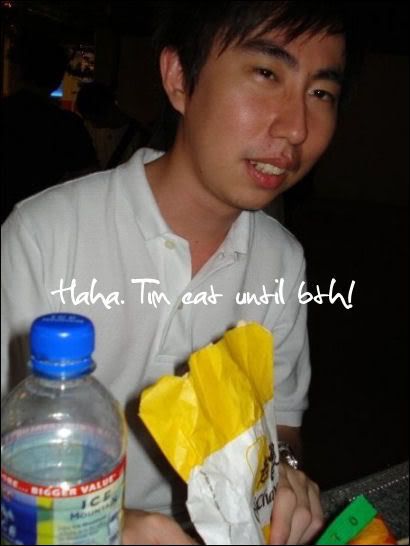 He kept losing and kept eating and eating and eating and....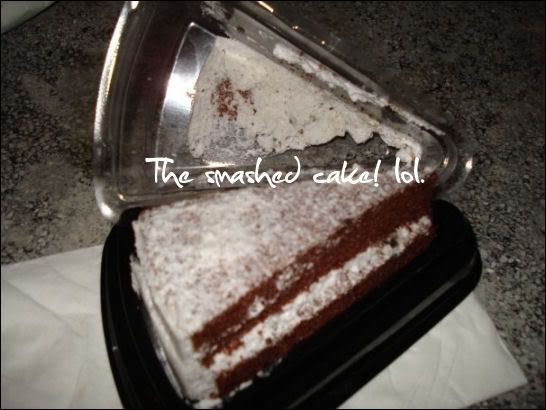 Small little tiny cake for Ben.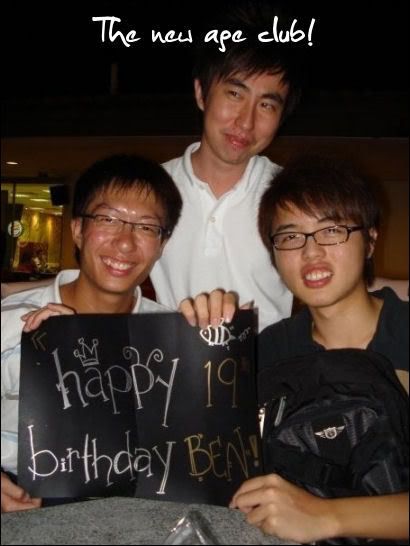 I love you, you love me we are happy family...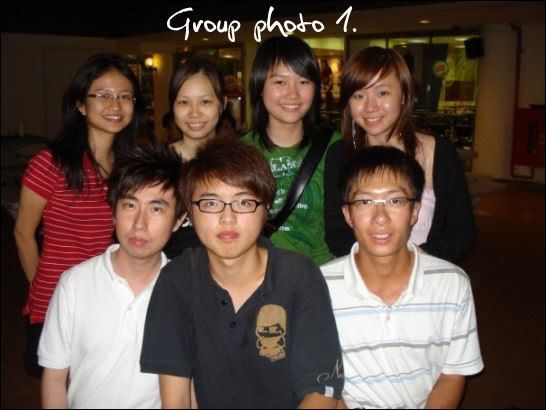 If you think you are safe....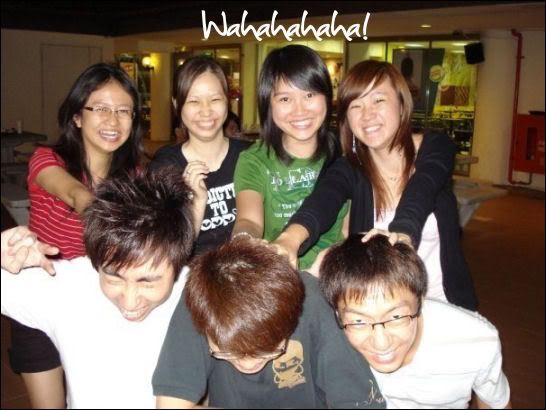 Then you are wrong!!!!
Jiao Jiao 21st birthday!
First of all I gotta thanks myself for being such a good actor. Lol. Next, I wanna thanks LK's friend, Yu Ping, for contacting me and join our alliance just for the 1 special day. Lastly, I wanna thanks The New Age Club gang to make this happen. Hahaha. Although it's not my birthday, I'm thanking them on LK's behalf. =P
Message to LK:
Whatever I wanna said, is already in the video & letter. Hehe. Thanks for being such a great friend, =)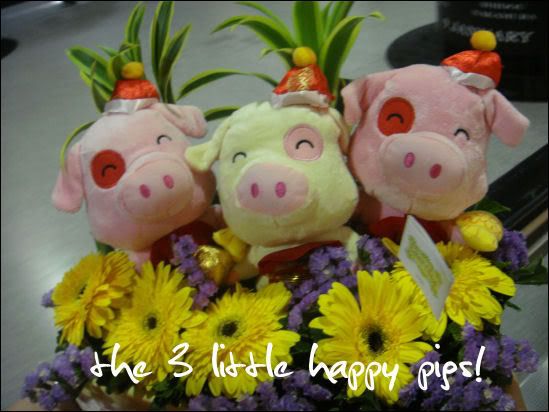 (L - R) Ben, Jiao Jiao & me, the naughty one! Haha.
The 3 guardian angels looking after the food. We hid here while waiting for my to lure LK out.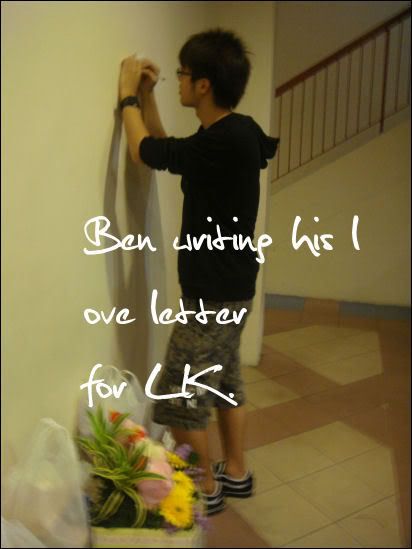 *do not peep*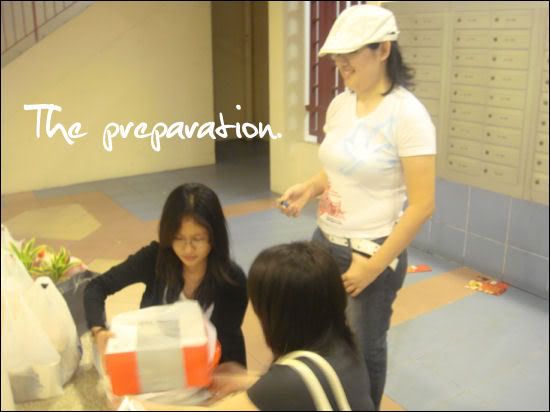 Busy buzzing....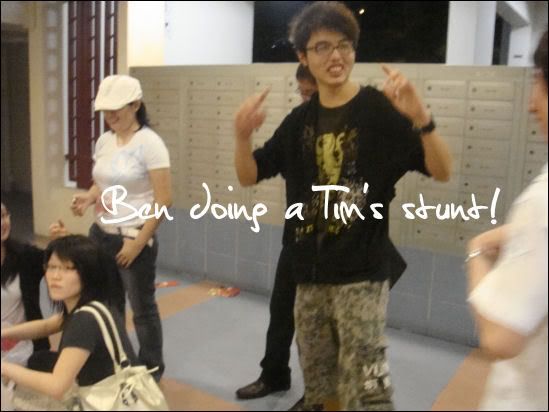 The stuff that you gotta do when you join The New Age Club.
From Prima Deli...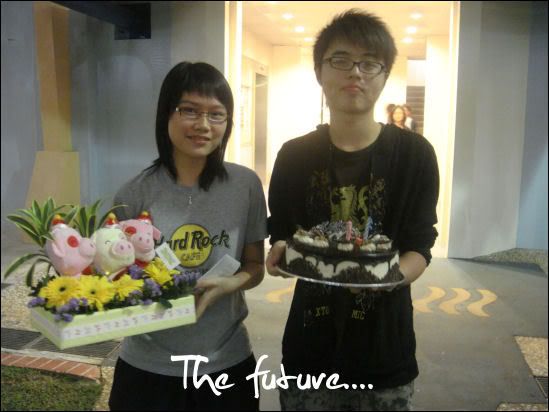 Hehe. So erh..*ahem*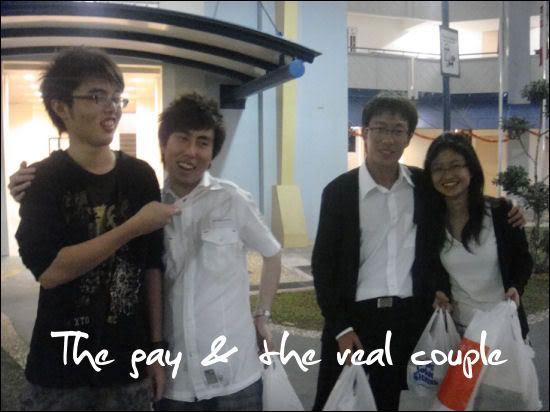 Whats with the gap in between?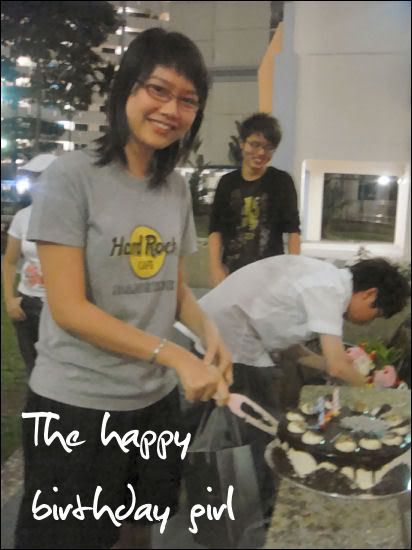 The happiest moment of 2009? =)