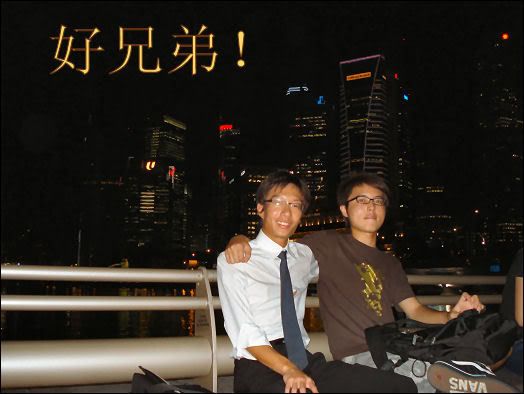 Wanna take them with the nice scenery but HT the camera CMI!! LOL. Why I didn't bring my camera!!
Flash light too strong... All turned pale. Hehe.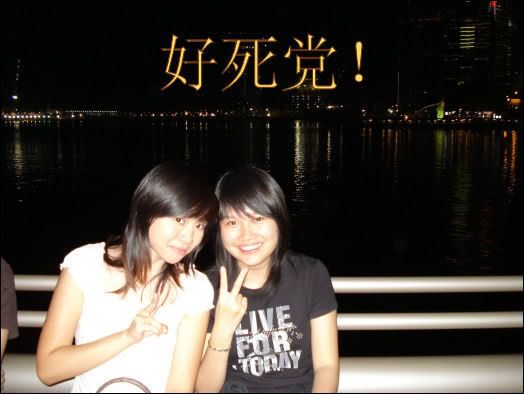 Wao.. Im super white! All thanks to the flash light!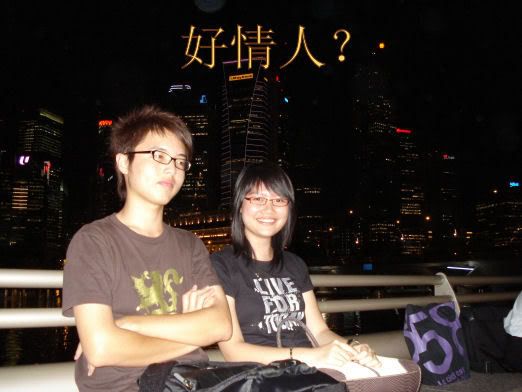 Benben acting like a mannequin.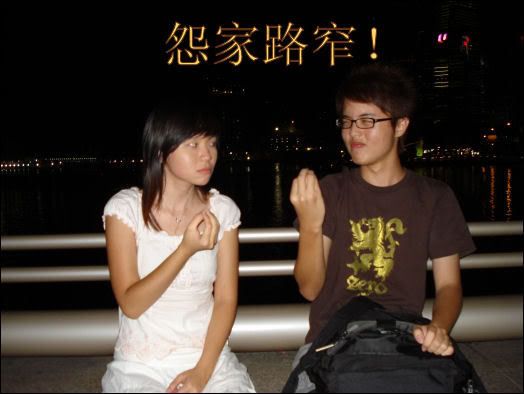 Haha. Taking this photos was the toughest job EVER!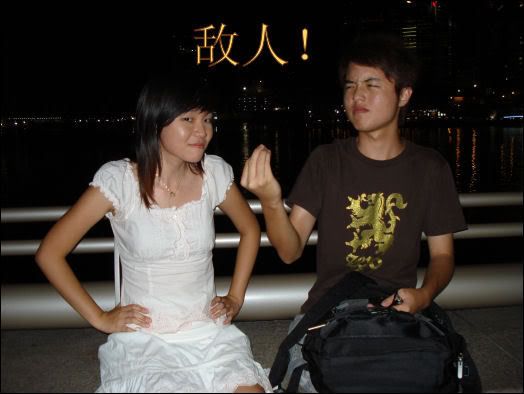 Benben's eyes got problem? xD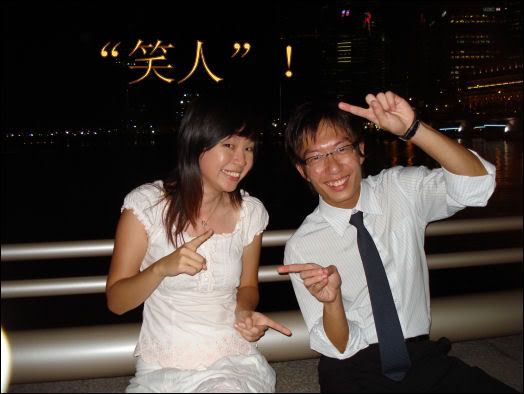 Alvin's trademark. We really bth wanna laugh till
peng
when taking this photos and I got a funny look that night. Don't ask mi why.
So not me! Lol.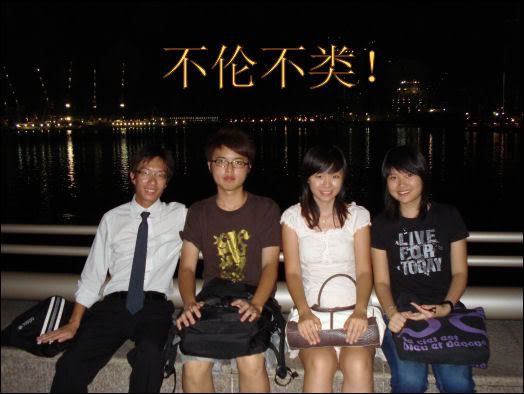 Mixture of formal & informal.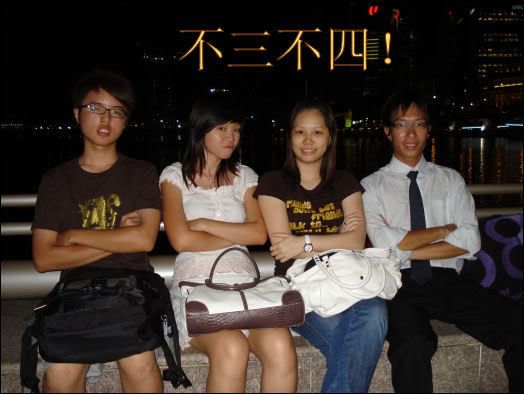 So weird la! If only it's Friday, I won't be so formal.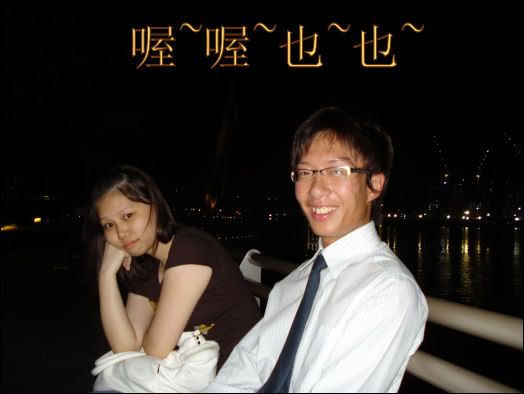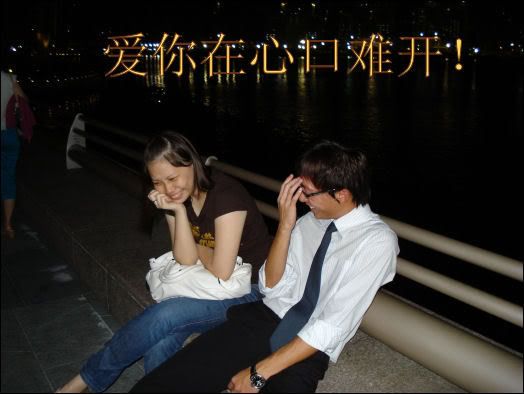 Look at my creation!
Wahahahhaa! Due to WoW maintenance... It got me really bored!