Good morning. Let's see who is out of the bed.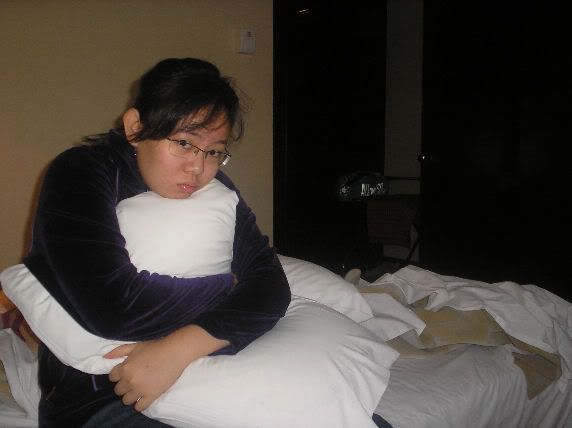 Oh it's Grassy. Trying to act "ke lian" again. Lol.
Is day 2 a day to go out theme park to play till we drop? Hm... Not too sure about the weather. Let's take some photo with the elephant first.
Grassy and her FAVOURITE elephant. =p
It's better to fill out our tummy with some food first.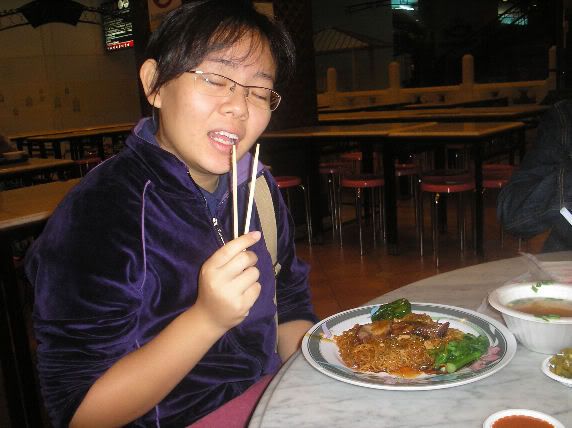 I don't think this picture need any caption. Just laugh out loud.
*burp* Can we go out to play now?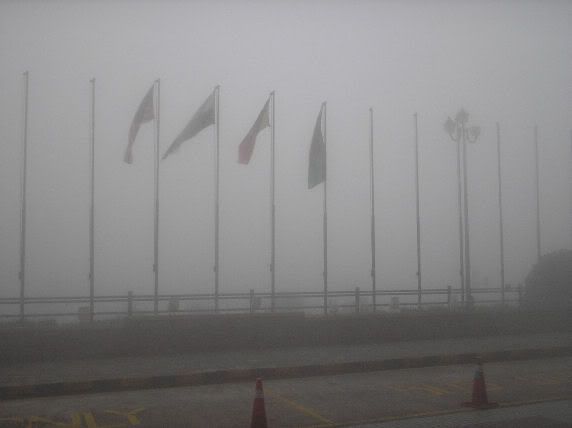 Oh now. It's raining! Boo hoo! We have to stay in door.
What shall we do now? Well, we can only play in door game. So what will be our first ride?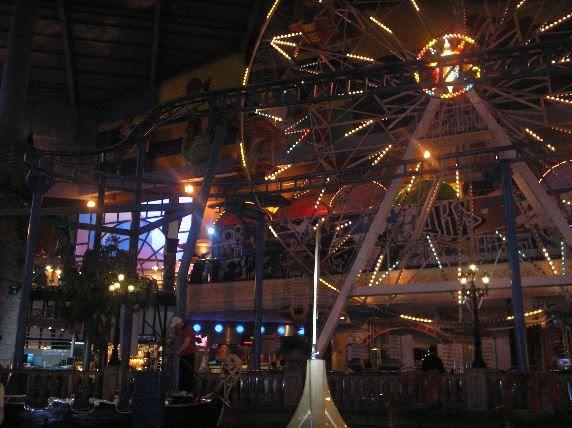 Yea! Some kiddy ride... Merry-go-round!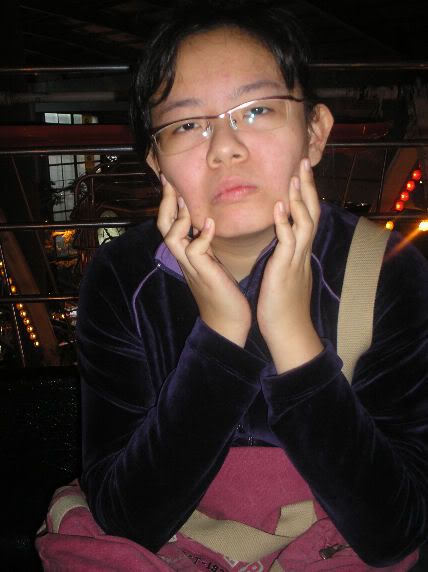 Grassy suffering from some OLD sickness??!!
Our next ride is some er...Ride a boat?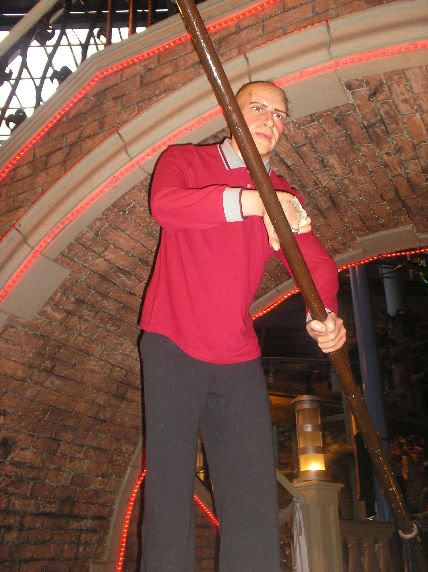 This ah pek can't sing. The radio is spoil! Grassy and me have to endured the song throughout. Lol.
There are only a few rides available because most of the MORE exciting ones are under -construction. Awww... So sad. So we went shopping instead.
This is the place where Grassy get her "Uncle Alan" hat.
Then we shop shop shop till a certain time. We met up with my parents and went to play pool.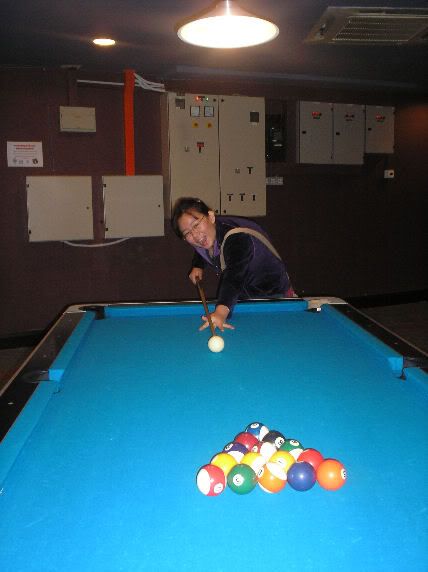 Then I get Grassy to get addicted to Pool!!! Haha!
After that... We didn't do much. We just wasted our time away while waiting for the buffet at night.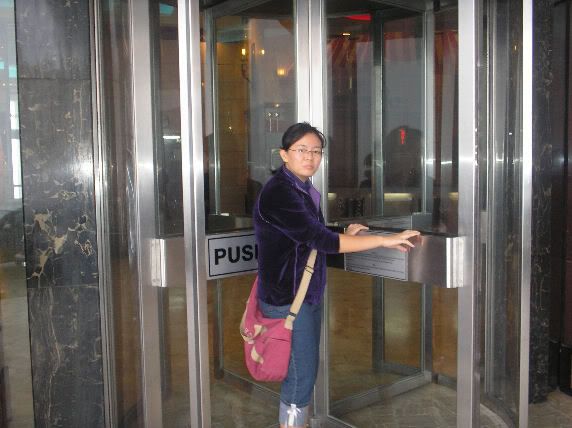 Grassy looking sad after knowing I took another of her photo again.
Back at the hotel...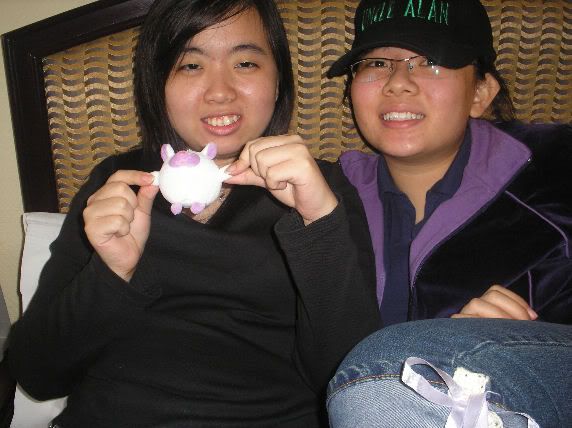 We gave my sis her birthday present.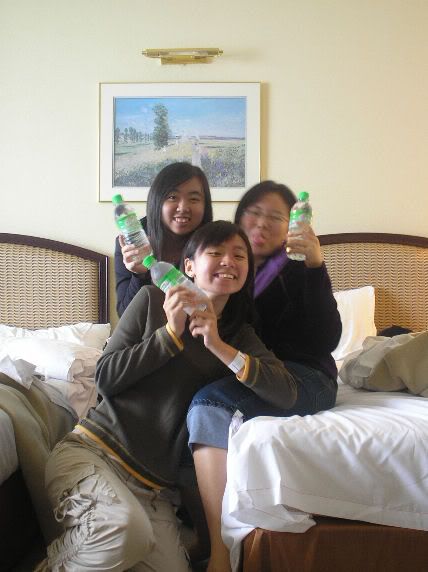 Hm... and we took some random silly photos....
Well I shall continue day 2 nightmare buffet tomorrow....