Noisy Nat last day of work~
30th September 2008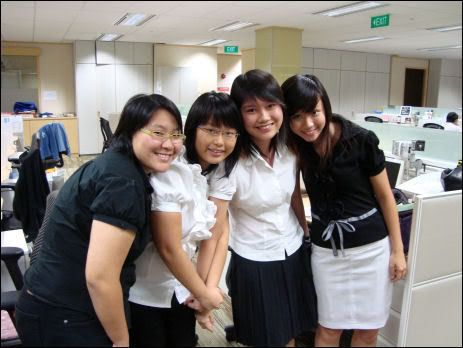 The office girls and I mean
GIRLS
not women. Haha. We were wearing quite a matching clothing right?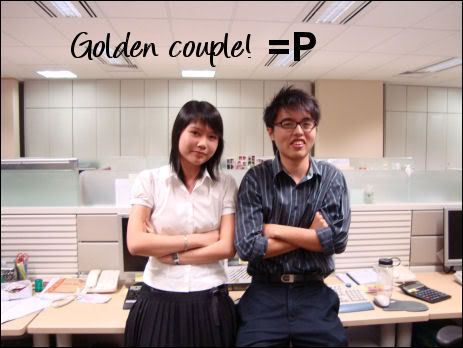 My caption said it all. =p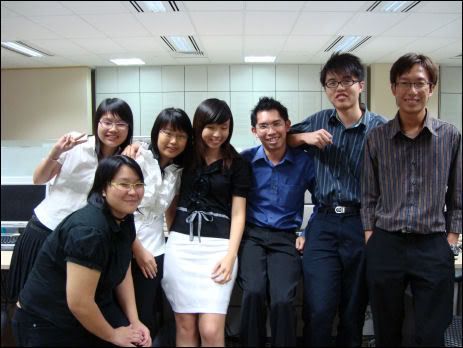 Oh man.. I'm sleeping.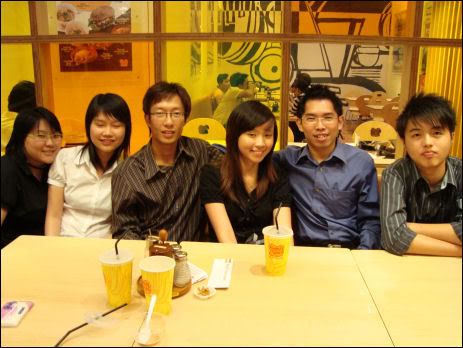 Sleeping again.. I think I am tired! But this time I got Li Keow to sleep with me. Lol.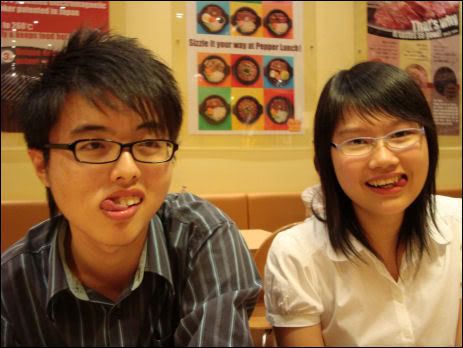 =p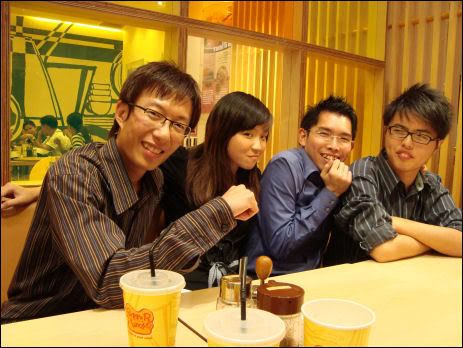 Wahaha. One of fav photos of all time!
This date was the day that we finally have PEACE!!!!!!!! She was so darn noisy but at the same time she was a nice lady la. So well, it was both good and bad. This date was also the day, we get to know each other better. Me & LK found out who is our big bro, the slacker and the silent one. Hahaha. I also found out that actually the person whom everyone choose for the question I asked is actually erm.. Not that good. NEXT!

Mama mia, here we go again...
BenBen
De Ben last day of work!
~ 10th October 2008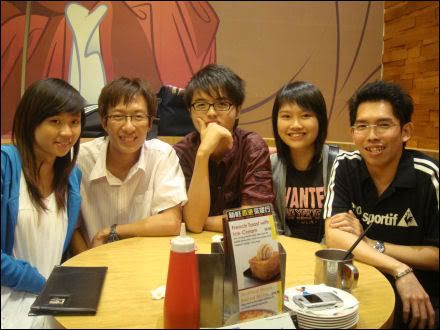 The uncle who took this photos really make us super BTH. I smile until my face gets harden, the uncle FINALLY SNAP. -_-
This date was the day that spelled all the troubles. All thanks to the stupid questions. Well, we are just like those Taiwan drama la! We are just so drama mama!

Cutie Eileen's last day of work

~

17th October 2008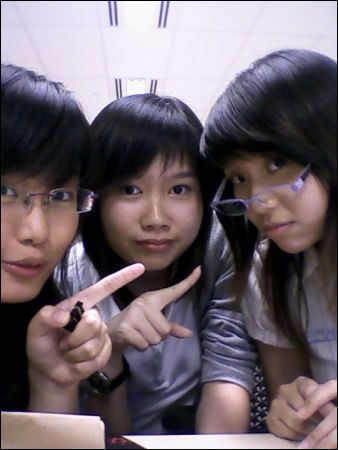 Yes yea, I am the guilty one!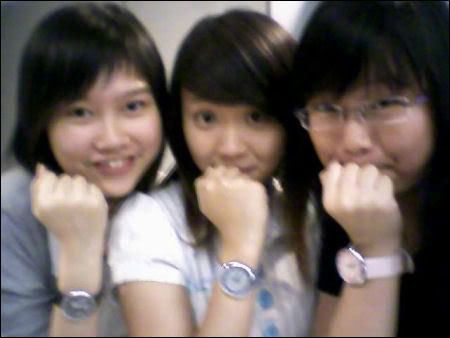 We are the spokesperson for the 3 for $10 watch. Haha.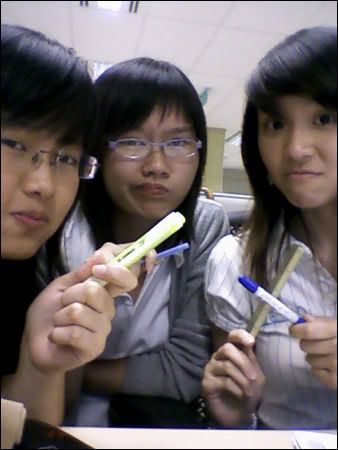 Frustrated at work!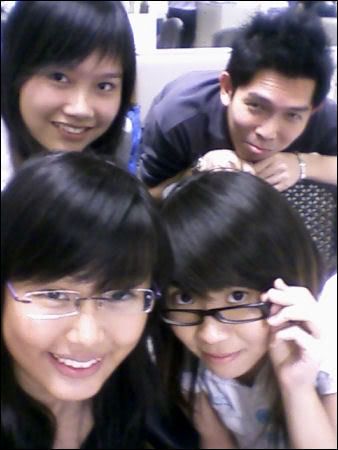 Wao lao. Suddenly there was someone acting cute behind us.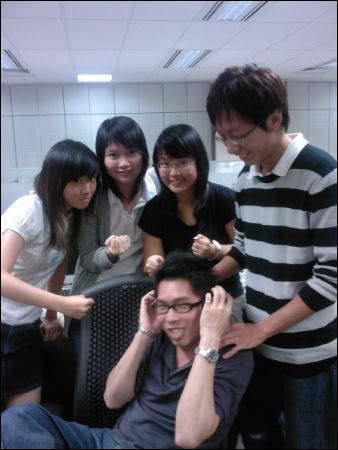 The 罪人!I still remember Li Keow classic words to Alvin... "
Alvin, don't put your hand at Willy's neck.
" O_O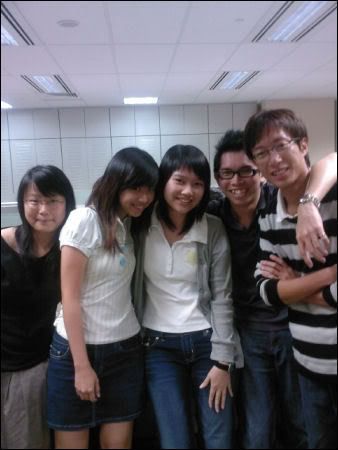 OOps I left Eileen out!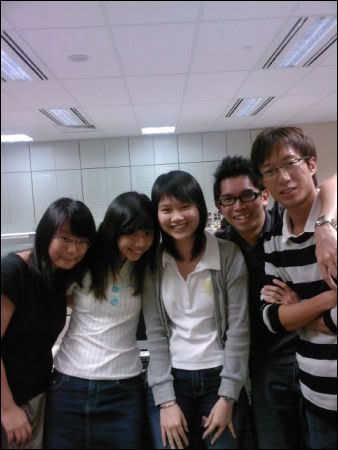 Take 2! Nice shot this time round.
This period of time, LK & Eileen got some hostile towards Alvin due to certain reason. So erm.. They all are like kinda scare of getting near to Alvin. I remember Eileen's department took a photo of me, LK, Alvin & Eileen together. The 2 char bo was like trying to avoid to stand next to him. Then the photographer was like.. why Alvin so odd out. End up I am like the big sister and give Alvin face, so I went to stand next to him. -_- 真是的!!!

Mummy Li Keow last day

~

31st October 2008
As her grandpa just passed away recently so we didn't manage to take any photo together. But the next day we went Sentoa + East Coast =D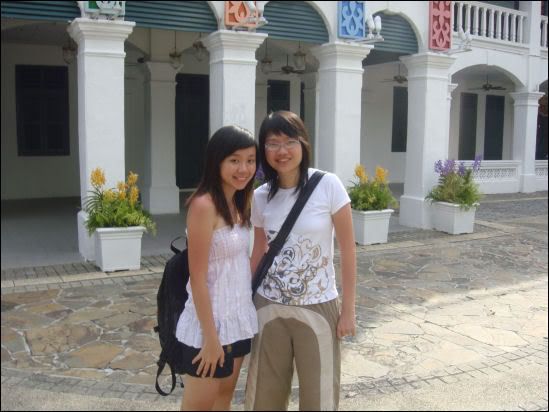 Where is the word, "Images of Singapore"? Ben is a lousy photographer -_-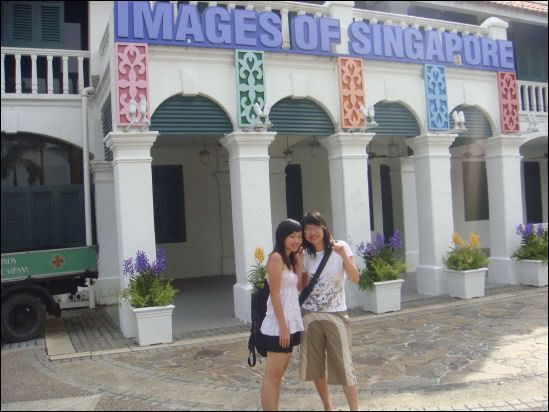 Take 2. IMO, he is an epic failed! LOL.
Wahaha. Like Xiao mei mei standing next to a smaller version of Yao Ming.
Hmm.. Now office left with the 3 original + 2 new comer. Soon, it will be my turn *sniff* Oh man! RECESSION! I hate to look for jobs again -_-
Well that's all folks.