All thanks to Hari Raya, I got to stay away from work for 3 days! Hip hip hurray! Ok, some quick update about my so-called life.
I went to meet with my Monz on last Friday at Delifrance - the lousy service branch at Takashimaya. I won't describe what happen as I'm afraid I will sound like a racist. =P
Anyway, I didn't get any present for HT so I guess I will only buy it this week and mail it to her. Haha.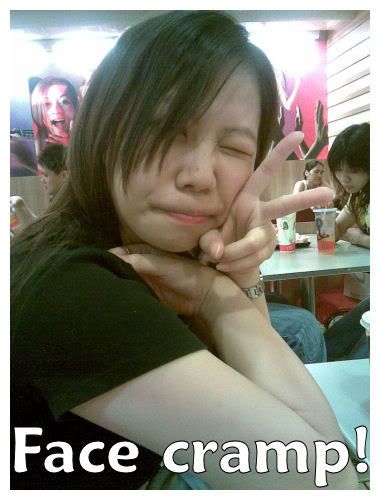 Act cute no.1:

My phone camera nearly spoil after taking. Haha.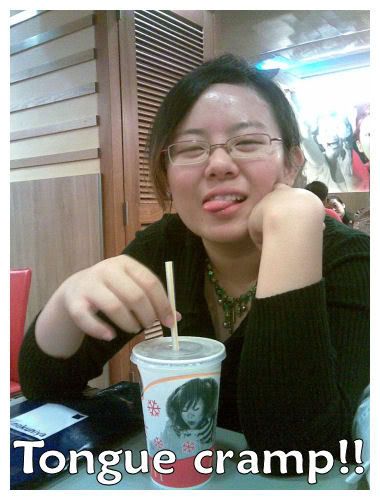 Act cute no.2:

Act cute half way and accidenly bite on her own tongue.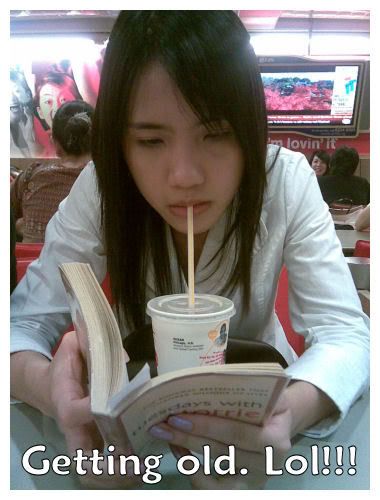 SPY reading this books on how to get younger each day.